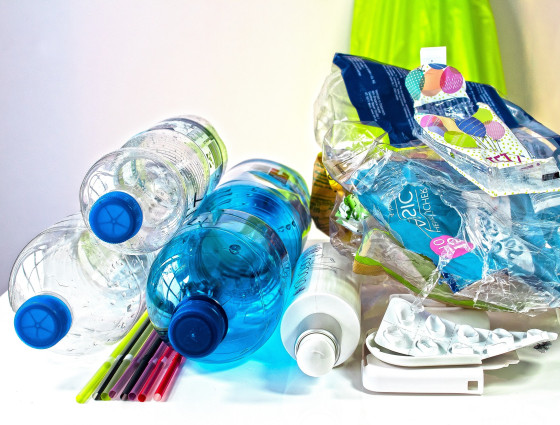 The waste hierarchy
The Waste Hierarchy ranks waste management options according to what is best for the environment.
What is the waste hierarchy?
The waste hierarchy gives priority to preparing it for reuse, then recycling and recovery and last of all disposal for example landfill.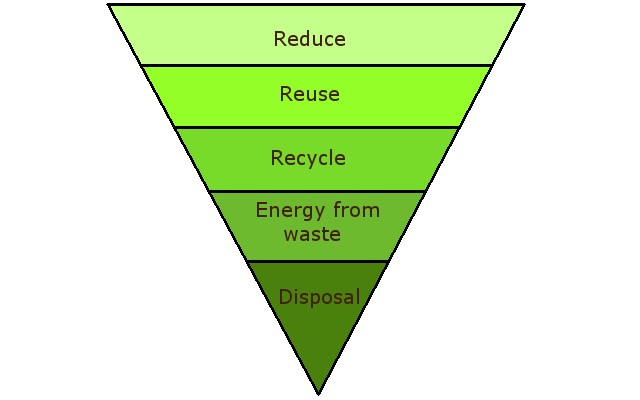 The waste hierarchy stages
Stage 1: Prevention
using less material in design and manufacturing
keeping products for longer and reuse where we can
use less hazardous materials
Stage 2: Preparing for re-use
checking, cleaning, repairing and refurbishing items or spare parts
Stage 3: Recycling
turning waste into  a new substance or product
consider composting if it meets quality protocols
Stage 4: Other recovery
anaerobic design digestion
incineration with energy recovery
gasification and pyrolysis to produce energy such as fuels, heat and power
material from waste and some backfilling
Stage 5: Disposal
landfill and incineration without energy recovery
What we do at the Council
As the Waste Disposal Authority for the County, every tonne of waste that is produced by householders has to be disposed of and paid for by Worcestershire County Council. Ultimately the households foot the bill for the disposal of the waste through their Council Tax payments and reducing just a small amount of waste will have a dramatic impact on the amount of money spent on waste disposal. This extra money will help Worcestershire County Council fund essential services such as social care and education.
We currently send the majority of black bin waste to an Energy Recovery Facility at Hartlebury where it is burned to create electricity, but a small percentage is sent to a landfill site at Hill and Moor near Pershore.
At Worcestershire County Council we want our residents to consider the first part of the Waste Hierarchy so that they reduce the amount of items they purchase and use, so there is less for them and ourselves to dispose of. There are many ways to reduce the amount of waste you generate and we have advice on reducing and reusing here on Let's Waste Less to enable residents to make things last longer either by buying less, buying better quality or reusing and repairing items.
What can you do at home?
For householders one of the easiest (and best) ways to reduce their waste is by cutting the amount of food they throw away.  With the average household with children throwing away £730 worth of perfectly edible food away every year (source: Waste Resources Action Programme) , not only does it save the householder money, but it also saves Worcestershire County Council money in disposal costs. 
Recent waste analysis showed that 35% of the average black bin in the county was food waste and out of this nearly 70% was classed as "avoidable". This means it could have been eaten in some form. Over 40% was still in its packaging, so people are throwing away whole, unopened bags of salad, vegetables and bread.
Check out our #FoodSavvy pages to get advise and tips on cutting your food waste. 
If you are interested in cutting your waste why not follow us on Facebook where we share all sorts of useful information about reducing your waste.