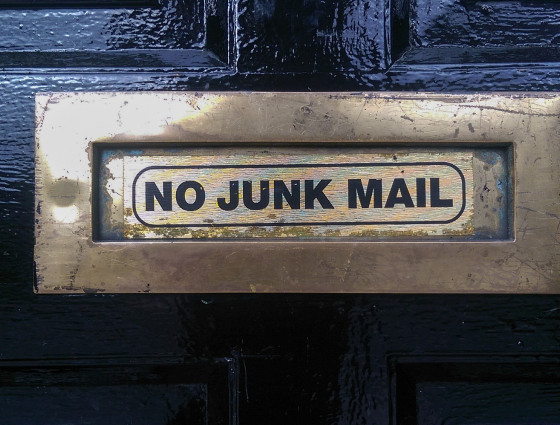 Unwanted mail
Useful tips to stop unwanted mail.
Unwanted mail can be a real pain
Stop the nuisance and help reduce waste by following some of the tips on this page.
The Mailing Preference Service is a free service to enable customers to have their names and addresses removed from lists used by the direct mail industry.
Leave mailing lists by informing companies that you do not want to receive information about other services and not to pass your details on to other companies.
write "Unsolicited Mail. Please return to sender" on unwanted items and put them back in the post.
try to reuse envelopes by sticking new labels over the address and recycling any other persistent unwanted mail.
if you can, opt for emails rather than post e.g., bills and bank statements.
put a sign on your letter box saying that you do not want any free newspapers/junk mail/flyers, which will reduce the amount that comes through your door.