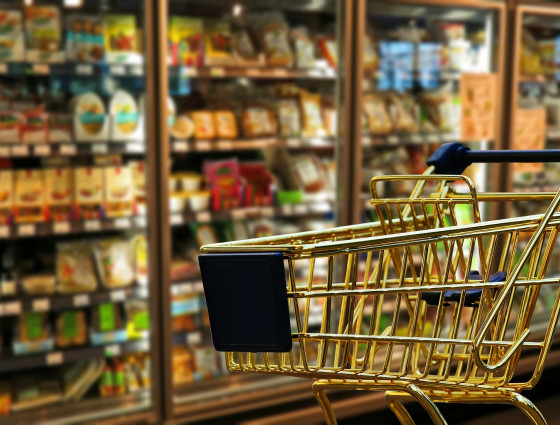 Shop smart
Learn how to shop smart and how some apps can help you save.
Shop smart, save money
How to save money off your weekly shop:
always shop with a list
if you feel tempted by a bargain in store that's not on your list, think about whether that item can be used, frozen or stored for a later date
it might be cheaper to buy in bulk but buying loose fruit and veg can reduce waste
some foods are available now in split packs this will make your food last longer and allow you to freeze half to use later
don't buy food with a fast-approaching use-by date unless you know you are going to eat it
many retailers now sell fruit and veg that have not met cosmetic standards at a discount
online shopping is great if you have meal plans that you keep going back to, save a list for each plan
Top food saving apps
Olio
Have too much food on the go? Just pop it on Olio and someone from your local area will be happy to pick it up. 
The app lists surplus items that you want to give away rather than throw - for example spare homegrown veg, or the unused items in your fridge. Offer it on Olio and someone local will come and collect - this can still be done safely, with helpful guidelines for food sharing. 
Kitche
Kitche It,  by uploading your shopping receipts and receiving automated reminders to help you bin food waste for good.
Cozzo
CozZo creates a digital inventory of your kitchen cupboards, makes sure you know when food will go off, and creates shopping lists to streamline your supermarket trips.
Too Good To Go
Connecting you to local businesses, these apps sell food at discounted prices, so it doesn't just get thrown away. You can order and collect a reduced price 'Magic Bag' of food that would otherwise be thrown away. Cheap, delicious and beneficial for everyone! 
Giki
Scan the barcode on a product and Giki will tell you everything from additives to the company's sustainability policy. It will give you info on animal welfare, carbon footprint and palm oil content, arming you with everything you need to make an informed choice.
No Waste
No Waste is a great tool to organise and manage the food in your home. With handy inventory lists for your freezer, fridge, and pantry it lets you quickly see and search for what's in stock. A menu planner helps you use food up in time and avoid buying duplicates when you shop. Share lists and meal plans with your household, and easily track food waste to help you make future savings. You can download it for free here. 
EatBy
This EatBy barcode scanner keeps track of the food you have in your kitchen and reminds you to eat it before it goes past its use by date. The sharing function makes it easy to share your shopping list or let your family know what's for dinner. 
All these apps can be downloaded from your app store.