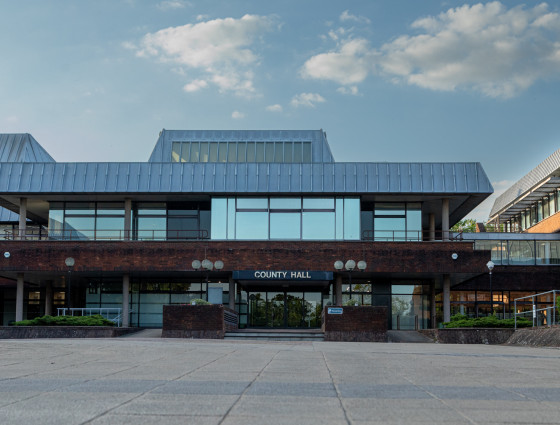 Why work for us?
Here are some of the top reasons why you should work here.
While you are working hard, doing your best for the people of Worcestershire, we will do our best to provide an environment that supports and inspires you.
Event
We're holding a recruitment event on Monday 18 September at the Graeme Hick Pavilion, Worcester County Cricket Club, New Road, Worcester. We'll have representatives from lots of areas who will be on hand to discuss careers in their specific areas, as well as information on your well being and benefits offer and our learning, development and apprenticeship offer, there's something for everyone so come down and have a chat with us.
Our people
you will be joining a great team. In our last staff survey, 91% of our people say they have good working relationships with their colleagues. This is fantastic because our people are at the heart of our culture. We are inclusive – this is really important to us and we are proud to be a Disability Confident Employer
Your development
we are passionate about learning and personal development because our people are the ones who make a difference. Our learning and development package helps our people develop the skills and behaviours they need to thrive here. We also have a Talent Management Programme so we can identify, support and nurture talent within the organisation
Your wellbeing
we offer an accredited team of trained colleagues as Mental Health First Aiders to listen and support you whenever you need them
our Well-Being hub contains a wealth of self-help resources
you can take part in our regular Well Being weeks – with in-person sessions focusing on physical and mental activities, financial and health advice, or discover a new hobby
we offer 26 days annual leave plus bank holidays as standard, with this rising to a maximum of 31 days after 5 years' service. We can also look to match your annual leave entitlement from your current employer straight away, up to the maximum of 31 days, just let us know
Flexibility
everyone says they offer flexible working but we have been doing it for years and it really matters to us. It really matters to our people too – it's one of the things they value most about working here. Whether our people work from the office, home or other sites, it's what they do rather than where they do it that matters to us. As long as we deliver, we're pretty flexible about when our people work too
We'll help you to relocate.
we offer allowances of up to £10,000 to eligible recruits to help with removal expenses, legal fees, estate agents' fees, disturbance expenses and additional accommodation costs
Our benefits
Some of our standout benefits include:
great holiday entitlement. As well as bank holidays, you'll get 26 days paid holiday (pro rata for part-time staff). This goes up to 31 days when you have been with us for 5 years. If you get more than 26 days where you work now, don't worry because if you join us without a break, we'll match your holiday up to 31 days
brilliant pension scheme. The Local Government Pension Scheme (LGPS) is a nationwide, career average pension scheme and is a valuable part of the pay and reward package for employees working in local government
We also have a number of benefits to help you go green and make a positive impact on the environment.
Your savings
Our myLifestyle benefits app gives our staff access to a range of exciting benefits, discounts and offers from some of the UK's most popular retailers and service providers including great savings on shopping, gym membership, dining out, entertainment, holidays and family days out!
Our savings range includes 3 to 3.5% off most supermarkets, including Tesco, Sainsbury's and Asda. Other brands we offer benefits on include H&M, Clarks, John Lewis, B&Q, Habitat, the National Trust, and the Merlin Annual Pass.
Terms and conditions apply to all benefit offers. If you are a local business and are interested in providing employee benefits, please contact the Commercial Team by filling out this form and selecting "Employee Benefits".