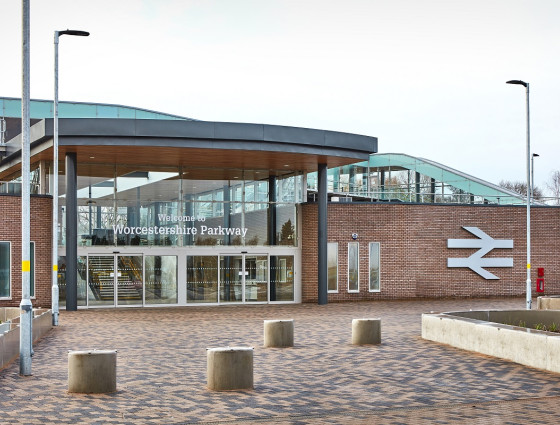 Economy and Infrastructure Career Opportunities
Rachel Hill, Assistant Director - Economy, Major Projects and Waste
Welcome to Worcestershire, we have one of the fastest growing economies in the country and it's something we are incredibly proud of!
The County Council's investment into infrastructure is greater now than at any stage in the last 30 years as we strive to ensure Worcestershire is a fantastic place to live, work, travel through and do business in.
The Economy and Infrastructure Directorate lives and breathes the County Council's key priority of Worcestershire being 'Open for Business'. We promote economic growth by reducing journey times, improving connectivity and increasing employment opportunities throughout the county.
We wouldn't be able to do any of that without our dedicated staff in Economy and Infrastructure.
Our Directorate is made up of talented individuals including engineers, planners, surveyors, project managers and civil engineering professionals with a wide variety of skills and qualifications to support the delivery of our corporate priorities. We invest in our staff and I'm pleased to say the Directorate boasts numerous progression opportunities for individuals.
Our teams across the Directorate play a vital role in identifying and securing funding and land for strategic initiatives and the development and delivery of large and complex civil engineering projects such as the Southern Link Road, Worcestershire Parkway Railway Station in Worcester and town centre regeneration throughout the county. We are also responsible for maintaining our highways network with road repairs and gritting services, through to public transport, public rights of way, waste disposal services and flood alleviation schemes to name but a few.
We are looking for talented individuals to help us meet our corporate priority of Worcestershire being 'Open for Business' as we invest in new, civil engineering schemes throughout the county from building new roads, railway stations through to new bridges.
Worcestershire is a superb county to live and work in with its beautiful natural environment, excellent schools and great connectivity.
Current opportunities
Equality
Worcestershire County Council is committed to promoting equality and diversity and ensuring that all appointments are made based on the suitability of a candidate for the role only.
We are inclusive – this is important to us and we are proud to be a Disability Confident Employer.   Disability Confident is helping us recruit and retain great people to meet our workforce needs. If you have a disability and require reasonable adjustments, please let us know.
In line with the "Rehabilitation of Offenders Act 1974, we do not automatically reject applicants with a criminal record. Every application will be considered individually, considering the nature and circumstances of the conviction and the type of work applied for. You will not be asked to disclose 'spent' convictions unless the work requires access to children and vulnerable adults.