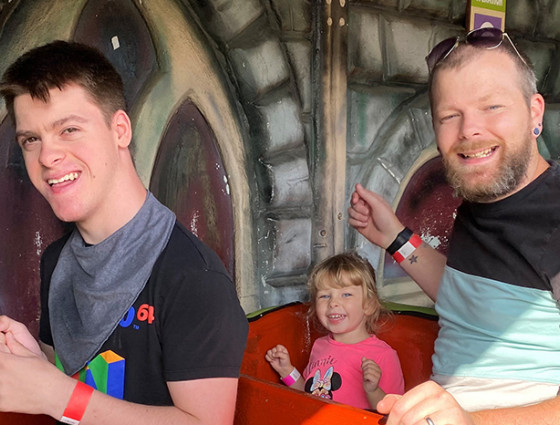 Would you like to work from home? Are you looking for a career change?
Shared Lives Providers are self-employed and receive a fee, dependent on the level of care and support they are giving to an individual.
They provide support to people with learning disabilities, mental health needs, young adults with support needs or people with an acquired brain injury.
If you have a spare room and a passion for enabling people to live a fulfilling life, develop new skills and enjoy the community they live in, Shared Lives may be for you.
Don't worry if you don't own your own home, you can still become a Shared Lives provider you would just need let you landlord know and make sure it is part of your tenancy agreement.
All homes are different and as part of the assessment, a member of the Shared Lives team will visit your home to ensure its suitability. The most important thing for us is to offer a safe and friendly environment for a person to live life to the full. A Shared Lives household can support up to 3 people at any one time.
Previous care experience is preferred but not essential as you will be given all the training and support you need for this rewarding role. All you need to do is bring your life experience, a caring nature, enthusiasm and have the desire to make a difference.
Long term care where the person lives with you and your family
A provider receives a fee of between £275 to £500 per week, plus payment towards room costs, food and utilities which is usually between £130 to £140 per week. This gives a total payment of between £405 and £640 per week.
Short term respite care weekends, overnight stays, or a holiday break for another provider
A provider would receive £72.20 per night or £505.40 per week.
How to apply
If you want to know more, please give us a call on 01905 765622, or email us at sharedlivesadmin@worcestershire.gov.uk
Find out more about Shared Lives in Worcestershire