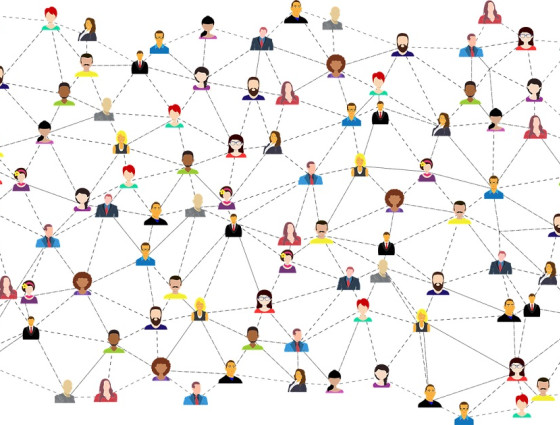 T Levels
T Levels are an alternative to A Levels, apprenticeships and other 16 to 19 courses.
What are T Levels?
T Levels or Technical Levels are an exciting alternative to A Levels, apprenticeships and other 16 to 19 courses. A  T Level focuses on vocational skills and can help students into skilled employment, higher study or apprenticeships.
T Levels are technical qualifications, designed to be taken after GCSEs. They have been developed alongside employers to make sure that what you learn meets the needs of industry and prepares you for work. Here's some key info to give you an idea of what to expect:
T Levels are two year courses
They are equivalent to three A Levels
Your time is split: 80% classroom learning and 20% industry placement
Placements are at least 315 hours (approximately 45 days)
T Levels could help you get into skilled employment, further study or a higher apprenticeship
Why Choose T Levels?
The T Level has been developed in conjunction with over 200 businesses to address the skills gap and boost economic productivity. Developing a skilled home-grown workforce is more important than ever and T Levels will play a key role in this.
T Levels are prestigious technical education qualifications. Designed by employers and with longer teaching hours and a substantial industry placement, these high-quality qualifications will ensure students have the skills and knowledge businesses are looking for. 20% of your time will be spent with an employer gaining relevant, up to date skills in your chosen industry. You may also get the chance to continue in employment with the company after your work experience and go on to gain further qualifications or you may want to go to university and study for a degree. Whichever you chose you will be gaining a recognised technical qualification which is equivalent to three A Levels.
If you know which career area is for you, a T Level will give you the experience and technical skills needed to get a head start in your chosen area. T Levels are designed for young people who are academically strong and provide the chance to learn what a real career is like whilst studying.
You will be assessed by a range of methods including external exams and assessments.
What is the difference between a T Level and a level 3 vocational course?
T Levels are the technical equivalent to three A Levels. They will cover core theory, concepts and specialist skills and knowledge for a specific career or occupation. The main difference between the T Level and a level 3 course is the compulsory industry placement. This will last a minimum of 315 hours and makes up 20% of the course. Academically demanding, T Levels incorporate English, maths and digital content.  
What is the difference between a T Level and an apprenticeship?
Apprenticeships are built for those who know what occupation they want to pursue and are ready to enter the world of work. They are typically made up of a combination of 80% on-the-job training and 20% in the classroom. T Levels have been developed in collaboration with employers and providers so that the content "meets the needs of industry and prepares students for work". T Levels are based on the same industrial standards as apprenticeships, created specifically by employers and approved by the Institute for Apprenticeships and Technical Education. On a T Level you will spend 80% of your time in the classroom and 20% on a placement.
What do the T Level qualifications look like?
Students who complete their T Level will receive an overall grade of pass, merit, distinction or distinction*. They will get a nationally recognised certificate which will show their overall grade and a breakdown of what they have achieved.
The T Level certificate will include:
an overall grade for the T Level, shown as pass, merit, distinction or distinction*
a separate grade for the core component, using A* to E
a separate grade for each occupational specialism, shown as pass, merit or distinction
It will also include confirmation that the student has:
met the minimum requirements for maths and English qualifications
completed the industry placement
met any additional mandatory requirements
a student's overall T Level grade will be worked out from the grades they achieved on the core component and the occupational specialism(s)
students who do not pass all elements of their T Level will get a T Level statement of achievement which will show the elements they have completed
UCAS tariff points
Although T Levels are primarily designed to provide a direct route to skilled employment, T Level students will have other progression options open to them. These include moving on to an apprenticeship, higher technical training or progressing to higher education.
To support progression into higher education, UCAS tariff points will be allocated to T Levels. Points will be allocated to overall T Level grades, not to separate elements of the T Level. This is to recognise the value of the T Level programme as a whole. Students must achieve at least an overall Pass grade or higher in order to receive UCAS points. UCAS points will not be allocated where a student receives a Statement of Achievement, although a student may subsequently retake T Level components and meet all the requirements for a Pass.
The size and rigour of a T Level programme is comparable to a 3 A Level programme. Therefore, T Levels will attract UCAS points in line with those allocated to 3 A Levels. This alignment is based on a notional comparison of standards with A Levels and other Level 3 qualifications. Although the T Level programme is broadly the same size as a 3 A Level programme, the qualifications have different purposes. The T Level programme is intended to help students develop the knowledge and technical skills required for skilled employment. T Levels and A Levels, therefore, measure different abilities, using different grading scales.
What are the entry requirements?
Entry requirements will vary depending on the course, however, as the T Levels are the equivalent to A Levels, good GCSE results at level 2 (grade 9 to 4) will be essential, including English and Maths. There will also be an interview in college and with your industry placement.
Where can I study in Worcestershire?
Heart of Worcestershire college and Kidderminster College Group are both offering T Levels across their sites.
Heart of Worcestershire College (HOW)
Heart of Worcestershire College are offering T Levels in the following subjects:
Childcare and Education

this T Level develops the skills and knowledge needed for a rewarding career as an early years practitioner or primary school teacher through this new T Level qualification.

Digital Production, Design and Development

this T Level is aimed at learners who want to be digital (software) developers.

Digital Support Services

this T Level develops the core knowledge and skills that are needed for entry to a range of digital occupations.
Contact HOW for more information: info@howcollege.ac.uk or visit HOW College T Levels
Kidderminster College
Kidderminster College are offering T Levels in the following subjects:
Digital Production, Design and Development

the core element of a T Level in Digital Production, Design and Development will allow you to develop your knowledge and understanding in a broad range of topics such as programming, coding, the use of data and the different platforms of delivery in the digital industry. It is a fast moving and cutting-edge subject, and you will also learn about the potential security risks that organisations can face and how to analyse problems and identify solutions through computer programs.

Early Years Educator

are you looking to start a career in the childcare industry and want to expand your knowledge and skills? Then this T Level as an Early Years Educator could be the course for you.

Electrotechnical Engineering (Building Services Engineering)

this T Level in Electrotechnical Engineering will help you to develop the knowledge and skills that you need to work in the Building Services Engineering industry and allow you to specialise as an installation or maintenance electrician.

Health

the core element of a T Level in Health will boost your knowledge in a range of topics such as the principles of good scientific and clinical practice; as well as fundamental scientific concepts; management of equipment and work areas, stock control and storage, and the importance of quality standards, health and safety.
Contact Kidderminster College:enquries@kidderminster.ac.uk or visit: T Levels - Kidderminster College