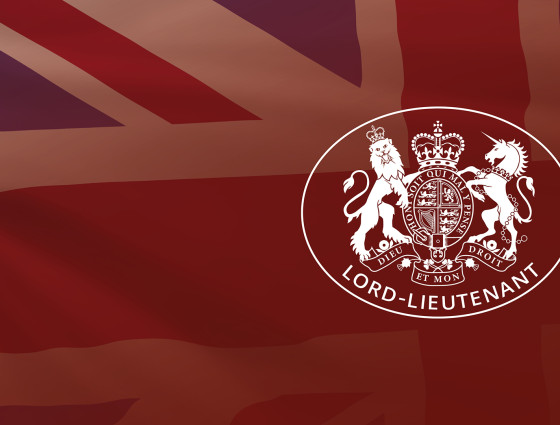 Vice Lord-Lieutenant and Deputy Lieutenants
The Lord-Lieutenant selects and appoints a number of Deputies to help him in his role.
Deputy Lieutenants (DLs)
The Lord-Lieutenant selects and appoints a number of Deputies to help him in his role. They tend to be individuals who have made valuable contributions to the nation, or to the local community.
The role of a Deputy is to promote and support the Lieutenancy in Worcestershire and to represent the Lord-Lieutenant in performing a range of public duties. Deputies do not receive remuneration for undertaking duties on behalf of the Lord-Lieutenant and their service to the county is entirely voluntary. There are currently 14 Worcestershire Deputy Lieutenants, they are:
Major General Mark Armstrong JP DL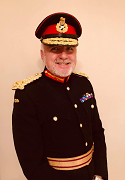 Appointed 2018
Mark had a very successful career in the Army which included 6 operational tours.  He is the Chairman of the Great Britain Luge Association and for 21 years was a member of the National Olympic Committee.  He has attended 3 Winter and one Summer Olympic Games in a variety of roles.
 
He is Chairman of the Country Priory Group for the Order of St John in Worcestershire and represents the West Midlands on the Priory Chapter for the Order of St John.  A keen walker and amateur bee keeper he keeps his engineering skills up maintaining classic cars.
 
Mark is a JP on the Worcestershire Bench.
Sir Nicholas Coleridge CBE DL
Appointed 2022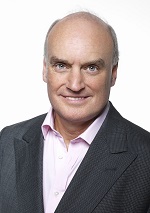 Nicholas and his wife, Georgia, and their four children, have lived in Worcestershire, near Pershore, for twenty years.
Nicholas spent his career working in the magazine industry, variously as Editor-in-Chief of Harpers & Queen, Editorial Director of the British Condé Nast publishing company, Managing Director of Condé Nast, President of Condé Nast International across 31 countries, and Chairman of Condé Nast.
He is Chairman of the Victoria & Albert Museum in London and Chairman of King Charles III's Campaign for Wool. He was Co-Chair of Her Late Majesty's Platinum Jubilee Pageant.
He has been Chairman of the British Fashion Council, and Chairman of the Professional Publishers Association. He is the author of fourteen books, both fiction and non-fiction.
Mrs Beatrice Grant DL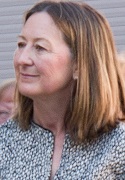 Appointed 2020
Responsibility - Queen's Award for Voluntary Service
Beatrice, married with two sons, has recently stepped down from her role with the Henry Smith Charity after 19 years assessing charities and projects in Gloucestershire, Worcestershire, Herefordshire and Birmingham. 
She is involved with many charities and organisations both locally and nationally including St Richard's Hospice and the British Association of the Knights of Malta. She is a Trustee of the Grimley Charity, a Worcestershire grant giving charity.  She was a Trustee of Maggs Day Centre in Worcester, a homeless project, for many years.
She works at the Alfrick and Lulsley Community Shop and Post Office, a volunteer led enterprise and social hub, as a volunteer post office worker and is a member of their management committee.  She is President of the Bewdley Civic Society that has been historically connected to her family for over 70 years.
Professor David Green CBE DL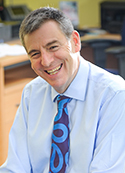 Appointed 2021
David is the Vice Chancellor and Chief Executive of the University of Worcester.
Since joining the then University College Worcester as Principal in 2003, David has been an active volunteer in many not-for profit and charitable Worcestershire organisations.
David's varied service includes Trustee or Board membership of the Worcester Warriors Community Foundation, the Worcestershire County Cricket Club, the Worcestershire Local Economic Partnership and the Worcester Cathedral Council as well as City and County partnership bodies.
David has led the University to achieve full University Title (2005); Research Degree Awarding Powers (2010) and many national accolades including UK Sustainable Institution of the Year (2019) and the inaugural Times Higher Education award for Equality, Diversity, and Inclusion (2020).
In January 2003, David conceived the idea and initiated the campaign which led to the creation of the Hive Library, the UK's first University and Public Library.
In recognition of his service, David has been awarded both Pride of Worcestershire (2006) and Worcestershire Ambassador of the Year (2014).
Doctor The Hon Gilbert Greenall CBE DL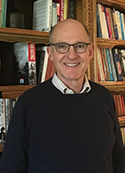 Appointed 2021
Gilbert Greenall joined the British Army in 1973 completing his short service commission in 1976 at the age of 22. He then did the MBA course at INSEAD Fontainebleau and subsequently studied medicine, qualifying as a doctor in 1989.
He has had a 40-year career in the management of humanitarian emergencies. He has been to 27 humanitarian emergencies and 17 conflicts. He has been an adviser to the British military commanders in Northern Iraq, Bosnia, East Timor Sierra Leone, Macedonia, Baghdad, the commander of UNIFIL in Southern Lebanon, and the Deputy Commander ISAF, Afghanistan.
He has been a member of the United Nations Disaster, Assessment and Co-ordination team since 1997. He was appointed CBE in 1993 and awarded an honorary doctorate in Medicine by the University of Bristol in 2006.
Gilbert was High Sheriff of Worcestershire in 2009.
Mrs Louise Hewett DL

Appointed 2020
Responsibility - Queen's Award for Enterprise 
Louise is Founder and Director of Hewett Recruitment and has also spent six years as a Director of the Recruitment and Employment Confederation which is the governing body for her industry.
During her 40 years in business, Louise has enjoyed using her influence to support many local charities and community projects. Awards have included Worcestershire Business Woman of the Year, Pride of Worcestershire Award and National IRP award for Best Contribution to the Community. Louise was made an honorary Fellow of the University of Worcester and is a Patron of St Richards Hospice.
Her interest in supporting young people to achieve and grow led her to initiate the award winning 'Walk like a Warrior' scheme and she is currently a Trustee of the Warriors Community Foundation. Past roles include Chair of Worcestershire Ambassadors, Chair of Young Enterprise and Vice Chair of the Worcestershire Community Foundation.
Sir Nicholas Lechmere Bt DL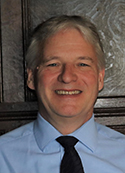 Appointed 2021
Nicholas moved back to Worcestershire from London in 1995 having been born and brought up here.  He lives in Hanley Castle and is married with four children.
An Engineer by profession, he has been a Community First Responder for the last 10 years and living in an area that regularly floods, is working member of Water Rescue UK.  He is the current Chairman of the Worcestershire CLA and a Trustee of The Hanley and Upton Educational Trust, which currently includes 4 local schools.
He is President of, or involved in many local charities and organisations, including The English Speaking Union, Friends of St.Mary's Church and Sight Concern and over the last 22 years, has particularly supported and worked to fundraise for the NSPCC.
He is a Trustee of the West Mercia Probation Care Trust and of the Beauchamp Community.
Nicolas was High Sheriff of Worcestershire in 2016 to 2017.
Dr Umesh Udeshi DL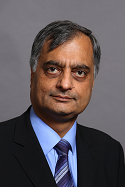 Appointed 2010
Umesh is a Consultant Radiologist at Worcestershire Acute Hospitals NHS Trust since 1988. He has held the positions of Clinical Director of Radiology and Medical Director in the Trust.
He is an Honorary Senior Clinical Lecturer at the University of Birmingham and a Specialist Lecturer at the Birmingham City University. He is a Consulting Radiologist at Spire South Bank Hospital, BMI Droitwich Spa Hospital, Worcestershire Imaging Centre and Cobalt Imaging Centre, Cheltenham.
In 1994/5 he was clinical lead for the CT Scanner Appeal of the Kidderminster Health Care NHS Trust.
Mr Nicholas Wentworth-Stanley DL
Appointed 2021
Nick has been a Trustee of the Worcestershire Community Foundation since 2015 and was Chair from 2016 to 2021.  He was High Sheriff of Worcestershire in 2013/14.
His working life has been spent in the City of London with a focus within the insurance industry. More recently he has been helping early-stage businesses develop to their full potential.
He is a founder and trustee of James' Place, a charity tackling the problem of suicide in the UK, particularly amongst young men. Nick is also a Life Governor of the Royal Humane Society.
Mr Paul West QPM DL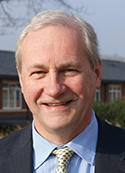 Appointed 2019
Paul joined Durham Constabulary in 1979 and his 32 years in the Police have included five years as a chief officer in Thames Valley Police and eight years as the Chief Constable of West Mercia Police.
Paul has been an independent member of the Judicial Appointments Commission since 2012 and a member of the Prison Service Pay Review Body since 2016.
His voluntary roles include, Trustee of the Lucy Faithfull Foundation, which is the only UK-wide charity dedicated solely to preventing child sexual abuse, Chair of Trustees of the Hartlebury Castle Preservation Trust, Chair of Governors at Bromsgrove School and Chair of Trustees at Holland House Retreat and Conference Centre.  He is also a Fellow of the University of Worcester, where he previously served on the Board of Governors for seven years.
Paul is a very keen amateur musician and plays violin and viola in two orchestras and also in the Mucklowe String Quartet and since retiring from policing has organised numerous charitable concerts.   
Retired Deputy Lieutenants
Brigadier Roger Brunt CBE - Vice Lord-Lieutenant 2020 to 2023
Lady Susan Hughes B.Sc. Ph.D. DL
Mrs Penelope Lewis DL
The Viscount Cobham DL
Mrs Georgina Britten-Long
Mrs Patricia Bradbury MBE
Mr Andrew Duncan DL
Mrs Angela Brinton D.St.J DL
Mr Andrew Grant DL
The Hon Lady Morrison (deceased) - Vice Lord-Lieutenant 2016 to 2020
Professor Michael Clarke CBE DL (deceased)
Mr David Blakey CBE QPM DL
Mrs Anne Carter DL
Mr Richard Lockett DL
Mr Richard Webb DL
Mr David Williams-Thomas DL
Mr Michael Thomas DL
DL Lord Dear C.St.J QPM DL
Mr David Adam JP DL