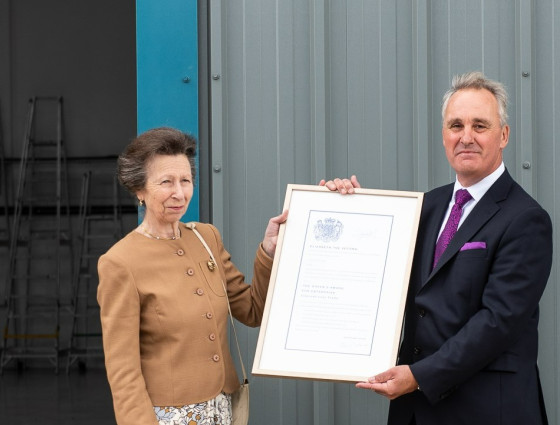 The King's Awards for Enterprise
The King's Awards for Enterprise are recognised as the most prestigious business awards in the UK. 
The awards were first established in 1966 and since then over 7,000 companies have been awarded a King's Award.
Winning an Award offers multiple benefits including global recognition for your company, boosting staff morale and increasing growth.
The King's Awards for Enterprise recognise and encourage the outstanding achievements of UK businesses in the fields of:
innovation
international trade
sustainable development
promoting opportunity (through social mobility)
The UK is full of exciting and innovative businesses and the King's Awards for Enterprise are a great way of celebrating their success.
Whether a small business with a great innovative product or service, or a larger company running an impressive social mobility programme, these awards are a prestigious way to recognise your contribution to enterprise.
Eligibility
The King's Awards for Enterprise are open to applications from almost all businesses of all sizes throughout the UK in every sector.
To enter any of the King's Awards for Enterprise categories, a business must be:
based in the UK - including the Channel Islands and the Isle of Man
a self-contained enterprise which markets its own products or services
under its own management, with at least 2 full-time employees or part-time equivalents
able to demonstrate commercial success
Apply
To find out more and to nominate a business please visit the GOV.UK website. Alternatively, contact the Lieutenancy office for advice.