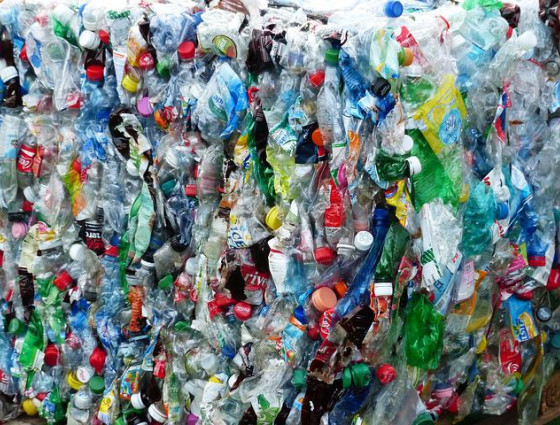 What to put in the green bin
All homes in Worcestershire have the same recycling service using a green bin or a clear sack (if you are not able to have a wheelie bin).
This page lists all the materials that can be recycled through your kerbside collection and at EnviroSort, the recycling plant. If your kerbside collection is done via a sack please do not put glass bottles and jars into the sack-please recycle via local recycling centres or your nearest Household Recycling Centre.
make sure your recycling is clean and dry - a quick rinse under the tap to remove any residue will do
make sure your recycling is loose - please don't put it in a plastic bag and put the bag in your bin.
check before your chuck – if in doubt, leave it out!
Aerosols and food and drink cans
You can recycle:
food tins
pet food tins
drinks cans
aerosols
sweet & biscuit tins
metal lids from jars & bottles
Please remember:
food and drinks cans only
no other types of metals e.g. saucepans, cutlery, tools
please don't flatten cans
please make sure all items are clean
push sharp lids into cans
separate plastic lids off aerosols and put them in your recycling bin loose
no foil – this can be taken to your nearest household recycling centre
no foil pouches or coffee pods – these need to go in your black/grey bin.
no crisp packets or sweet wrappers
tip: labels can be left on
no gas bottles
Glass bottles and jars
You can recycle:
glass food and drinks bottles
glass food and drinks jars
fragrance bottles
moisturiser jars
make up jars
Please remember:
glass bottles and jars only
make sure all items are clean
pump tops need to be removed and put in your black/grey bin
if your kerbside collection is done via a sack, please do not put glass in.
glass recycling points are available at the household recycling centres
no need to remove labels
lids can be left on
all colours of glass are accepted
no drinking glasses, pyrex, window glass etc
no nail varnish bottles
Plastic bottles, pots, tubs and trays
You can recycle:
All plastic bottles:
soft drinks
milk/juice
detergent/fabric conditioner
cleaning spray
bleach
shampoo and conditioner
shower gel
Plastic tubs:
margarine
ice cream
plastic pots:
yoghurt
cream
jelly
custard
plant pots (not black)
plastic trays:
fruit punnets
meat trays
ready meal trays
cake trays
egg boxes
Please remember:
no black plastic
please wash out where possible
don't flatten plastic packaging
bottle tops can be included – just screw the lid back onto the bottle after you've cleaned it
no pump tops or trigger sprays
children's toys, garden containers, bins, water butts
no film, foil
no plastic bags
no crisp wrappers or sweet wrappers
no hard plastics
Mixed paper
You can recycle:
newspaper and magazines
phone books
catalogues/brochures
junk mail/ leaflets
letters
greetings cards
envelopes
shredded paper (contained within another paper item e.g. cereal box, envelope, paper bag)
Please remember:
keep paper flat
remove any plastic wrappers
no glittery cards or wrapping paper
no sticky paper e.g labels
you can compost your shredded paper in your home compost bin too
no metallic/ film coated wrapping paper
no dirty/ stained paper
Cardboard
You can recycle:
cardboard packing
cereal boxes
ready meal card sleeves
egg boxes
kitchen roll tubes
toilet roll tubes
toothpaste boxes
dishwater tablet boxes
pet food boxes
Please remember:
flatten cardboard boxes and tubes
no contaminated packaging e.g. food waste in takeaway pizza boxes
Remove inner packaging – film, bags and polystyrene need to go into your black/grey bin
Cartons
You can recycle:
milk/ juice/ smoothies
fabric conditioner
soup/passata
custard
UHT milk
Please remember:
please flatten cartons
remove lids-these can be put into your recycling bin separately
plastic spouts can be left on
Difficult to recycle packaging
Biscuit and cracker wrappers as well as pouches containing coffee, pet food and baby food are not acceptable in your green bin. However some difficult to recycle items are collected by a company called TerraCycle. They offer free recycling schemes, funded by the manufacturers and retailers around the world, to help you collect and recycle your hard to recycle waste. As well as removing the waste from your bin you can earn rewards for your school or favourite not-for-profit organisation.
Supermarkets now take plastic film for recycling. There will be a collection point near the entrance that will take:
plastic carrier bags
bread bags
frozen food bags
delivery bags
cereal liners
toilet and kitchen roll wrappers
multipack wrapping
salad, pasta and rice bags
cheese, fish and meat wrappings 
crisp, sweet, biscuit and chocolate wrappers
thin film lids from punnets and food wrapping
wrappings from magazines
They do not want:
compostable or biodegradable bags and wrappings
cardboard packaging
plastic bottles, pots, tubs or trays
bubble wrap
cling film