Worcestershire County Council is celebrating the successes of county-wide apprenticeship programmes following the 2023 WA Awards.
The 9th annual Worcestershire Apprenticeships (WA) Awards ceremony was held on Thursday November 16 and brought together over 300 businesses, apprentices, schools, training providers and ambassadors at the West Midland Safari Park for a night of recognition and celebration.
The awards, co-organised by Worcestershire Local Enterprise Partnership and Worcestershire County Council were hosted by TV comedy star Lucy Porter, with the event highlighted outstanding contributions of individuals and organisations dedicated to delivering and supporting apprenticeships in the county. 
Worcestershire County Councillor Marc Bayliss, Cabinet Member with Responsibility for Economy and Skills, said: "We are proud to support the WA Awards and I was very proud to see Worcestershire County Council's employer provider apprenticeship programme nominated in the Large Apprenticeship Employer of the Year category. We were among fantastic businesses, and it was an honour to be included in their company. A huge congratulations to the winner Open GI.
Apprenticeships are so important to the county, providing employment opportunities to people, young people particularly and gives them opportunity to learn new skills or enhance their current skill-set. The council's employer provider apprenticeship programme delivers apprenticeships from level 2 to level 5, creating entry routes into the County Council and professional development opportunities for existing employees. It further cements our commitment to nurturing talent and investing in skills in Worcestershire."
Host, comedian, and TV star Lucy Porter added, "I was delighted to be able to host the WA Awards; it was such a wonderful celebration of extraordinary individuals and organisations who are making apprenticeships such a success locally. I'd like to congratulate all the finalists and winners and encourage them and others to continue the great work of delivering, supporting, and championing apprenticeships."
Next year will see the 10th anniversary of the Worcestershire Apprenticeships program, with plans already underway for a series of events and campaigns to highlight the impact and value of apprenticeships in the county. For more information on Worcestershire Apprenticeships visit their website here.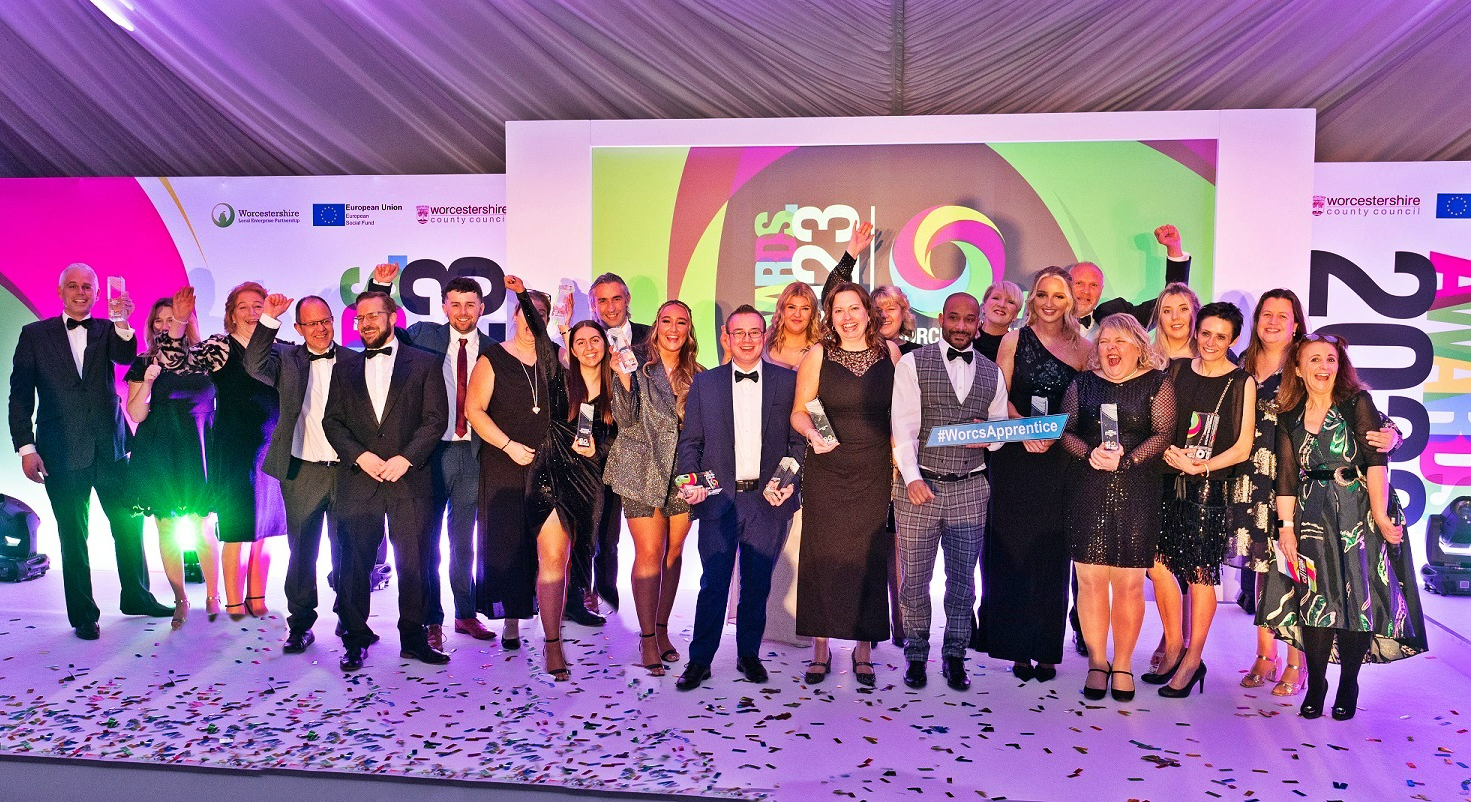 CATEGORIES – Nominees, and Winners (in bold)
Intermediate Level Apprentice of the Year 
WINNER: Katie Davies – Sanctuary
Haydn Williams – PG Brickwork
Katie Hellaby – Wychavon DC
Advanced Level Apprentice of the Year 
WINNER: Cameron Gallamore – Doncasters
Courtney Tuckey – Open GI
Dominic Jones – Hewett Recruitment
Jacob Carswell – Wienerberger
Josh Harvey – Olpro
Higher Level Apprentice of the Year 
WINNER: Ciara Murphy – Phosters
Gaynor Roberts – Herefordshire and Worcestershire NHS Health and Care Trust
Matthew Wright – Sanctuary
Degree Level Apprentice of the Year 
WINNER: Georgia Little – Citizen Communications
Danni Simmonds - TDM
Jodie Purser – Iso Quality Service Ltd
Small and Medium Apprenticeship Employer of the Year (< 50 employees)
WINNER: Olpro 
Blackwell Adventures
Bransford Garden Plants
Large Apprenticeship Employer of the Year (> 250 employees) 
WINNER: Open GI    
H&W Health and Care NHS Trust  
Phosters FM
Worcestershire County Council 
Community Housing 
School of the Year 
WINNER: Stourport High School 
The Chase High School
Hanley Castle High School
Training Provider of the Year 
WINNER: Pershore College (Warwickshire College Group) 
Heart of Worcestershire College
HWGTA 
Kidderminster College
The Development Manager (TDM) 
Apprentice Champion of the Year 
WINNER: Michelle Wood - Sanctuary
Danny Pardoe – Kidderminster College
Sheri Moule – Herefordshire and Worcestershire NHS Health and Care Trust
Worcestershire Apprentice of the Year
WINNER - Cameron Gallamore – Doncasters