Further information has been revealed about the County's Coronation Champions nominees.
The champions have been recognised by Their Majesties The King and The Queen Consort for their contribution to volunteering in their local communities as part of the official Coronation celebrations in conjunction with Royal Voluntary Service.
All Coronation Champions, have been invited to attend one of the official Coronation celebrations, such as the Windsor Castle Coronation Concert or a Coronation Garden Party.
They will also receive a specially designed, official Coronation Champions pin and a certificate signed by Their Majesties.
Sophie MacLeod-Whitehouse, from Kidderminster was one of those nominated, following her work with Severn Area Rescue Association. 
After hearing the news of her nomination, Sophie said: "It has been a complete whirlwind since I found out, I have had so many lovely messages from people in my local community, it's been really humbling. I really enjoy the work I do and to receive such an honour in recognition of it is amazing.  It doesn't just recognise me as an individual but all my colleagues in SARA and other Search and Rescue volunteers."
Sophie has been a member of Severn Area Rescue Association since 2014. She is an operational member and continues to support in various roles within the team including, Team Medic, Land search Technician and Swift-water Rescue technician and Welfare officer.  
She goes out of her way to putting many hours into training, Missing Person Searches, and being able to help bring loved ones home. When she isn't on call-outs or training, she helps with educating the community with the local Fire Service and Police, helping teach young people water safety and how to stay safe in and around water.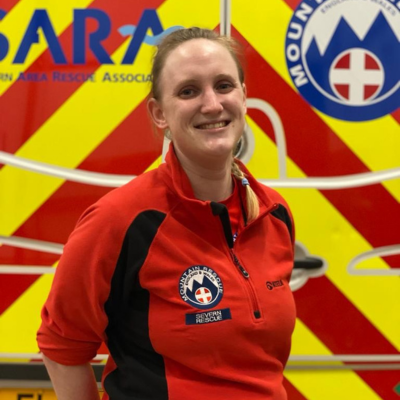 Elaine Kirby from Stourport-on-Severn was nominated for her work with Wheely Different Theatre Company, The Keep Fit Association, Action for Pulmonary Fibrosis, Wheely Social and ParaDance UK.
Wheely Different is a group for adults with learning and physical disabilities.
Elaine creates a space for all, no matter their ability to come together and enjoy music, dance, and drama. When covid hit, Elaine launched a series of online classes to keep members active while also supporting their mental health while they were isolated at home, including Tai Chi, Makaton, dancing, fitness and quizzes.
Following her nomination, Elaine said: "I feel so honoured and can only say really everything I do is for and with a great team of people. There are so many volunteers in this country, working to make a difference in their communities. This year marks 50 years of my voluntary work so it is a wonderful way to mark that, I am absolutely over the moon."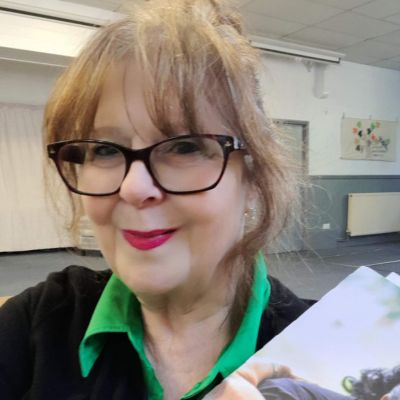 Velda McMillan has also been recognised for her work with the Wyre Forest Food Share and Community Café.
Velda instigated and runs the Wyre Forest Food Share and Community Café. She revitalized the underused community hall, and refurbished it, creating a hub for locals and a common sharing place for organisations, charities, churches, and other public services.
As a volunteer, Velda coordinates collections of surplus food; serves English breakfast, roast dinner, tea and cake; supplies emergency-free food packs 24/7; runs free family events; and organises community litter picks.
Following her nomination, Velda said: "Being nominated as a Coronation Champion was a really surreal moment, and something I will never forget. It's a great moment of recognition of all those who are involved with our project, the work that we all do and the positive impact it has on our local community."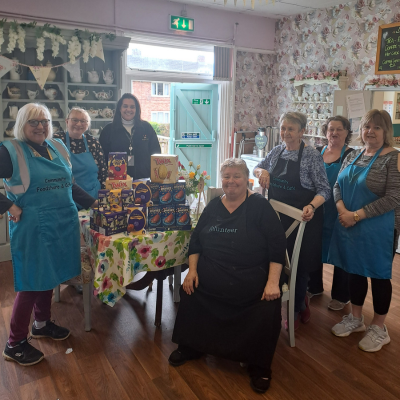 Veronica Kumeta runs the Ladies Fighting Breast Cancer charity and started a scheme during the Coronavirus pandemic, to ensure patients were able to access the little things that help a lot during their treatment.
Veronica has designed, produced, packed and delivered 'hugs-in-a-bag'; - A hessian bag filled with over 25 essential items needed when starting chemotherapy.  The bags include a book, puzzle book, colouring book and pencils, hand cream, hand sanitiser, lip salve, hat, blanket, dark nail polish, tissues, water bottle, sweets, socks, etc.  
The bags are delivered free of charge to 17 hospitals for nurses to give to breast cancer patients embarking on chemotherapy.
After being nominated, Veronica said: "I am truly honoured in accepting this award, on behalf of all our amazing volunteers, who help to make our charity a success."
Veronica has also launched Breast Mates Central, a support group for patients with breast cancer, which has monthly Zoom meetings, coffee, arts and crafts, beauty and cooking sessions.