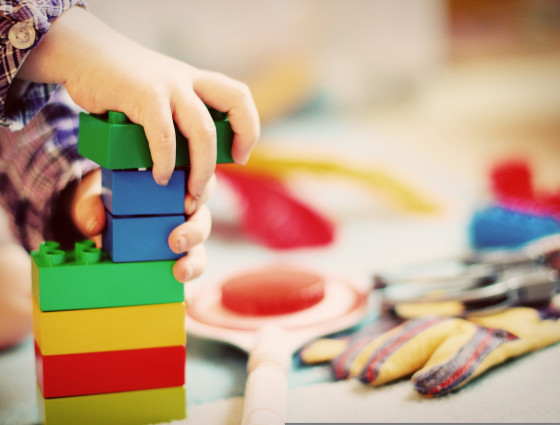 Early years in schools
Our Early Years School Improvement Advisers offer specialist support and training to schools with EYFS provision.
The early years team provides training, consultancy and commissioned support to early years providers in schools.
Download: Early Years directory for schools
The directory outlines a suite of training, consultancy and commissioned support available to Early Years providers in school.
Commissioned support for early years in school
'Aiming for Outstanding' support is offered to eligible schools as part of the Worcestershire commissioned offer and available to purchase as traded support for non-eligible schools.
Inclusion eligibility
The Early Years Inclusion team help schools to develop inclusive practice and help you to make changes to your provision in order to support the needs of children.
Children who are known to Worcestershire Pre-school Forum will be offered support as part of the commissioned support we deliver on behalf of Worcestershire County Council. Referrals will be received via the Pre-school Forum.
If you require support for a child who is not known to the Pre-school Forum, please email eyinclusion@worcschildrenfirst.org.uk.
Information on our traded services
If you need more information on the services we offer please email EYCC@worcschildrenfirst.org.uk
Early years foundation stage in school support
Support for all schools in the early years foundation stage (EYFS), reception, nursery and governor run pre-schools.
Our School Improvement and Teaching and Learning Advisers can support you with bespoke early years provision requirements:
Examples of support may include:
Detailed analysis and interpretation of EYFS profile data, trends and school context to inform provision
supporting early years in the journey from Good to Outstanding
an audit of early years practice and provision to inform your SEF
creating effective and inspiring indoor and outdoor provision
quality assurance visits by a Lead EYFS adviser
Differentiated and bespoke support for teachers new to EYFS.
Benefits
improve or sustain your Ofsted judgements
develop the leadership capacity of your staff
improve outcomes for pupils
develop knowledge and skills of all adults working in EYFS to meet the needs of children
Inclusion support for early years in schools
Enhance the quality of teaching and learning of children with SEND in your early years setting with the support of our bespoke consultancy, training and advice service.
We can create bespoke support according to your school's individual requirements. Activities may include:
supporting early identification and intervention
observations and planning for children with SEND
advice on role of Special Educational Needs Coordinator (SENCo)
guidance on individual support/educational plans and provision maps
visual aids and strategies
strategies to support specific areas of development
promoting positive behaviour for children with additional needs
support with liaison with parents for consistency of approach
guidance on SEND policies required within early years settings
support with and signposting to a range of professionals and specialist agencies
advice on providing quality transition support
audit of inclusive practice and send action plan (6 hours)
Benefits
effective leadership and management
enhanced quality of provision
staff confident in matters of inclusion
meet the requirements of the Ofsted framework
raised attainment and improved outcomes for children
Contact    
Email: EYCC@worcschildrenfirst.org.uk
Training
Inclusion training can also be purchased as in-house training, which provides practitioners with the opportunity to train all staff (maximum 20) to fully embed the learning in your setting's day to day practice. Some examples of training include:
introduction to speech and language difficulties in the early years (£258)
promoting positive behaviour 0 to 5 (£258)
effective early identification for SEND (£258)
individual provision mapping (£258)
thumbs up with fidget (£258)
inclusive practice workshop - 3 hours - £386
new to role of SENCo training (includes send code of practice and role of SENCo) - 4 hours - £515
Inclusion SEND audit for early years in schools
Develop your leadership of SEND and inclusion by conducting a SEND audit of your provision. An experienced early years inclusion consultant will complete an observation of your setting (maximum 2 rooms) using a checklist to audit your provision. It will determine any adaptations, resources, training or activities that require development to support inclusive practice and to improve outcomes for children with SEND. An action plan will be produced in liaison with the setting SENCo and/or manager to achieve future developments.
The early years inclusion consultant will spend 3-hours observing general practice in your setting, and a staff survey will be completed prior to the observation.
The audit will incorporate the following areas of practice:
graduated response
partnership with parents
promoting positive behaviour
inclusion funding
send policies and procedures
interactions between staff and child
staff training and CPD
children who are looked after
The consultant will feedback their findings to the SENCo and/or manager and an action plan will be produced in conjunction with the setting (approximately 1 hour).
Benefits
preparation for Ofsted 'readiness' and quality assurance self-evaluations
enhance the quality of provision and support better outcomes for children with SEND and/or disabilities
improve provision of inclusive educational activities; embedding a clear graduated approach to meeting SEND needs
recommendations of next steps and areas of staff development
Business support for early years in schools
Support is available for all schools, governing bodies, pre-school committees, nursery managers and owners, childminders. Consultancy is delivered by our Business Support Officer, who has a wealth of knowledge and experience in business management in the early years and childcare sector.
Support for business managers, head teachers or governing bodies ensuring pre-school provision is sustainable and profitable or advice and support in providing pre-school or after school provision to support school viability and children's outcomes.
Ensuring systems and policies are put in place to maximise the sustainability and high quality of an early years or out of school setting that meets legal requirements including Ofsted.
Ensure policies and procedures support good business practices, planning for future success, creating easy monitoring systems, financial viability and stability.
Bespoke support is available to meet your specific requirements, for example:
setting up or taking over pre-school or after school care
business planning
business re-modelling
increasing your occupancy
Nursery Education Funding
sustainability issues, setting fees, debt management, financial systems
exploring marketing and the childcare market
reviewing business policies to maximise effectiveness
new manager support
EYFS schools clusters
These meetings will support practitioners working in reception classes, school based nurseries to understand national and local updates, new legislation and guidance to develop and enhance the practice.
During the EYFS schools clusters, practical ideas of best practice along with collaborative discussions of how ideas can be transferred back into your schools will be shared.
We encourage attending the cluster in your own district however delegates can choose the most suitable cluster to attend based on time and date.
To ensure that we do not breach health and safety at the venues places must be booked via CPD online using your School CPD Leaders login details.
EYFSP cluster moderation
All schools are required to take an active part in LA agreement trialling and discussions around the Early Learning Goal's (ELG's).
These sessions enable staff to achieve this on a Worcestershire wide scale with experienced EYFSP moderators and colleagues across the county
Suitable for EYFS teachers, teaching assistants, headteachers and senior leadership team.
All sessions are taking place at Worcester Racecourse and to ensure health and safety at the venue all places must be booked via CPD Online using your schools CPD Leader login details.
Setting up early years provision as a school
Schools who are interested in opening up early years provision should use the following guidance documents to support them through the process: 
The first steps
Before any decisions are made, it is important for schools to consider the following:
is there any demand for early years provision in their community?
what impact will the provision have on the capacity of the school?
does the school have space for an early years setting?
how is the provision going to be financed? 
To ensure that appropriate support can be provided, the following form should be completed by schools who are considering opening early years provision, School Based Early Years Provision - Initial Proposal Form
Governor led provision
For schools that have formally made the decision to open Governor Led provision, the following form should be completed, Governor-Led School Based Early Years Provision - Post Consultation Form