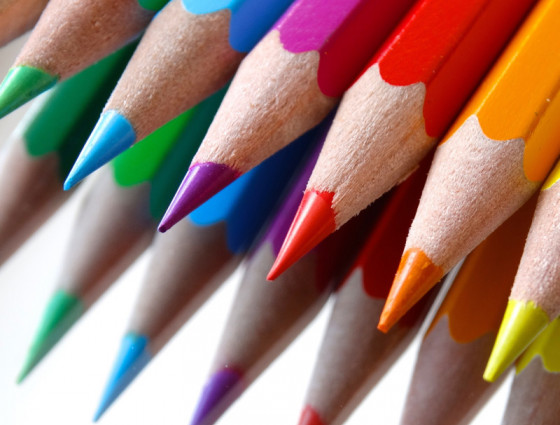 Virtual school training providers
Details about the 3 different training providers and what they offer.
What is the Be You Programme?
The Be You Programme is a 10-12 week (1 Term) bespoke alternative provision which aims to raise the self-esteem, confidence and resilience of young people. It focuses on developing teamwork, leadership, communication and the ability to problem-solve to compliment a young person's academic studies and prepare them for future careers.
The Programme is designed to facilitate groups of approximately 12, and is fully inclusive of sex, race and academic ability.  Be You Training Instructors have experience working with SEND students, Looked After Children, post Looked After Children and students at risk of being NEET.
The Be You Programme brings students of all backgrounds and abilities together.
The Be You Programme incorporates outdoor learning and classroom-based activities
Be You Training uses a combination of Command Tasks (Team focused problem solving activities such as "Towers of Hanoi"), STEM Activities (such as MTa Kit "Communication Tower"), bushcraft (Be You Training has access to various woodland space to conduct activities such as shelter building, fire starting and cooking on open fires) and classroom activities on topics (including but not limited to) bullying, goal setting, health and hygiene, planning an event and rule setting
Bespoke packages
Be You Training has experience providing bespoke packages for both Primary and Secondary school students.
In 2018, Be You Training was commissioned to deliver a two-day training package to raise the self-esteem, confidence, resilience and team skills of Primary and Secondary Looked After Children students.
Secondary School Looked After Children students completed a day of team building command tasks which they then, on return the following day, helped deliver to Primary School Looked After Children students while providing encouragement and direction.
Both days cumulated with a presentation of certificates and acknowledgement of their achievements.
Our training instructors
Be You Training Instructors undergo a full Enhanced DBS check, are first Aid trained and currently working towards becoming a "Youth Mental Health First Aid Champion".
Instructors have conducted Prevent training, Bereavement training, Team Teach training and Safeguarding Child Protection Level 3 DSL training. Instructors are working towards OEAP accredited Visit Leader training, while Be You Training is working towards "Learning Outside the Classroom" (LOTC) accreditation.
Activity providers
Be You Training has developed strong working relationships with a wide selection of activity providers, local and national charities and other organisations within the local community. It is through these relationships that Be You Training can provide such a flexible, bespoke, adaptive and varied programme to meet the needs of each group from across the whole county. Be You Training can introduce students to:
The Canal and River Trust
The National Trust (Croom Court, Croft Castle, Hanbury Hall and Coughton Court)
Forest of Hearts
various residential care homes
National Memorial Arboretum
Local First Responders
11 EOD Regt (RLC, Army, HM Forces)
Blackwell Adventure.
Be You Training is continually further expanding the network of partners who wish to assist in the development of young people and is constantly assessing the needs of those it works with. Be You Training can incorporate already established relationships between schools and local providers, to maintain familiarity with students should the need arise. 
Be You Training works closely with activity providers such as Blackwell Adventure. This facilitates Be You Training's ability to inject adventure training into the Be You programme. Students participate in high rope activities, building on confidence, teamwork and resilience to challenge. Students contribute to the selection of the activities and work together to achieve set objectives while providing both physical and moral support to each other. 
Be You Training prides itself on promoting British values. It incorporates these values into all activities and supports schools in raising students understanding of them.
The Be You Programme also includes a visit to the National Memorial Arboretum, where by students are introduces to Courage, sacrifice, discipline, loyalty and citizenship. Having military experience, Be You Training Instructors can deliver a self-led tour of the National Memorial Arboretum interjecting personal accounts which bring realism and empathy to the many memorials encountered be the students.
Students are introduced to both civilian and military memorials to showcase how important it is we all display British values. The day also provides a beautiful, calming and peaceful environment to allow students time for reflection and relaxation.
Pupil engagement
Pupil engagement is reinforced by allowing students to be involved in the creation of the group's code of conduct as well as ensuring they are part of all processes relating to the delivery programme and selected activities. Be You Training provides options for each group and encourages them to discuss, evaluate and then select the best options for the group. 
All participating students are provided with a Be You Training Uniform. It includes (but subject to season requirements) a T-Shirt, hoodie and waterproof jacket. The uniform is used to ensure all students are warm and dry during outdoor activities and to give the students a sense of belonging and pride that they have been selected for this opportunity. This helps raise self-esteem as well as resilience when faced with questioning and resentment from other students. 
Student check-in and check-out
Every week students are required to check-in and check-out. Check-ins are conducted at the start of every deliver day. Each student identifies on a scale of one to ten how they are feeling that day. One being poor ten being high. This allows Be You Training to gauge how to approach delivery and I opportunity for each student to discuss their feelings, any issues, highlight moments of success or failure, to develop confidence talking in front of others and to acknowledge themselves how they are feeling. The Check-ins are accompanied by a brief overview of the previous seven days, telling the group what they have been doing. Check-outs are designed, on the same scale, to highlight how the day's activities has made them feel. It is a tool to evaluate what activities work for them, what they have engaged with and what they have not. This is accompanied by a "shout out". This is an opportunity for them to positively praise any other member of the cohort. They are encouraged to praise a peer who has stood out to them in a positive manor. This is used to raise self-esteem, promote their own observations about others, provide a safe and nurturing environment amongst peers and to allow Be You Training to identify any trends that may arise i.e. any student who may repeatedly be missed out or isolated.
Graduation event
Each Be You Programme concludes with a graduation event. The students participate in the planning of the event and prepare their own speeches. The students invite family and other guests to attend. Every aspect of the programme is spoken about, with the students responsible for who talks about what. The students are supported by a presentation, and a video showcasing their time is shown. The graduation also includes the presentation of attendance certificates as well as "Students Student" selected by their peers and "Most Improved" as identified by the school and Be You Training Instructor.
Volunteer It Yourself (VIY)
What is Volunteer It Yourself?
VIY combines volunteering and DIY by challenging young people to learn trade and building skills, on the job, by committing to fix local youth club and community centre buildings in need of essential repairs. VIY participants are mentored by professional tradespeople, who also volunteer their time
With funding from the Careers and Enterprise Company and in partnership with LEPs, VIY will be running a Mentoring Programme in:
Birmingham
Coventry
Solent
Solihull
Warwickshire
Worcestershire
We will also be extending the programme in our existing LEPs:
Derby
Derbyshire
Leeds City Region
Nottingham
Nottinghamshire
Sheffield City Region
Staffordshire
Stoke-on-Trent
VIY will be working with six schools in each LEP area, engaging sixty students per school from years eight to ten.
VIY Mentoring Programme
VIY will provide a Mentoring Programme that matches year eight to ten students (deemed at risk of disengagement) with local professional tradespeople through a mix of classroom activities and out of school and on the job volunteering opportunities and work experiences.
Students will be matched with volunteer trade skills mentors and learn and develop employability skills as a result of these personal or face to face mentoring interactions. Over the course of about twelve weeks students will complete two in class workshops of one hour each, followed by one day (around six hours) on the-job work experience which will include an exit interview at the end of the programme.
Students will learn about skills development and job or career opportunities in the building and construction sector, develop wider employability skills such as increased self confidence and teamwork, and gain on the job experience volunteering and working alongside their mentors on a community building refurbishment project. Some building refurbishment projects will be hosted, where appropriate and in response to demand, by participating schools.
Besides guiding young people in learning vocational trade skills, VIY mentors are inducted and trained to mentor young people in developing seven key broader employability skills, the impact of which will be measured in our evaluation. This is done by recording students' self-assessed confidence levels across these seven skills on programme entry and exit and through mentor and mentee conversations. The mentor induction process also covers Safeguarding, Prevent and Information, Advice and Guidance strategies.
All activities will be supported by DIY retailer Wickes, through the donation of tools or materials and the mobilisation of trade customers and staff as volunteer mentors.
What is the Fresh Air Project?
Over the past 2 years Woodfield House has provided bespoke enrichment and intervention programmes to numerous Looked After Children from a range of schools across Worcestershire and Dudley Local Authorities.These have spanned several cohorts of approximately twelve pupils across Key Stage one, Key Stage two and Key Stage three and have been delivered in twelve week blocks. 
Each cohort has a specialist member of staff who is currently employed by Wolverley CE Secondary School (the host school) as a pastoral leader and released to work on the project. This member of staff liaises with home schools, the Virtual School, carers and other agencies as appropriate to ensure all issues linked to safeguarding, medical needs, social, communication and SEND are fully addressed. This member of staff is key to ensuring that the programme is successful as many children in care have complex interrelating challenges. The school and 'A Sporting Chance' work hand in hand providing a wrap-around safeguarding policy and the practice of a 'good' inclusive school surrounding the project. Schools praise us for our flexibility of approach and for the clear and professional communication around the child, their specific needs and context.  
We have an excellent track record of avoiding heightened sensitivity through the programme due to the extensive pastoral background preparation work completed before every cohort commences. 
Underpinning the project is a team of dedicated and highly experienced professionals that provide pastoral support, liaison with schools and carers as well as the necessary monitoring and collation of impact data, which is then shared accordingly. This is then complimented at delivery by a team of highly qualified Outdoor Education instructors who, as well as being experts in their field also have extensive experience of working with young people with these needs. The team is enhanced by teaching staff from WCESS who provide National Curriculum expertise, advice and delivery when needed or requested. A primary specialist is also used to ensure the planning and delivery of content encompasses the core and wider Primary Curriculum. Staff are highly experienced practitioners and have undergone additional training, for example in dealing with attachment which is an issue for many children in care. Staffing ratios are 1:3 
Woodfield House have achieved and hold both LOTC and Adventure Mark, following two successful inspections