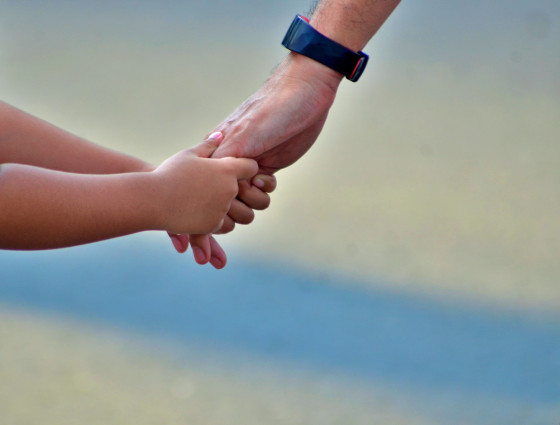 Learning disability and autism support and advice
Information and guidance if your child has learning disabilities or is on the autism spectrum.
HFT
HFT is a learning disability charity that is offering free support and advice to unpaid carers who live in England and support someone who is autistic or has a learning disability.
HFT is the only charity to offer non-time-limited support to families across the whole of England. The service is deliberately designed to remove any barriers, with no paperwork or professional referral needed.
Go to HFT for further information on how to access this support
Autism support and advice
A child on the autism spectrum is likely to have a constant level of anxiety, especially in situations around other people and particularly in new and unexpected situations. In order to help maintain their anxiety to a manageable level there are a number of strategies you could use. Remember that all children are different and some of these strategies will work better with some than others; knowing the individual is key.
Strategies for supporting children with autism
Reduce uncertainty by having a consistent and known schedule. The use of visual timetables, preparing for change and clear and distinct transitions all help to reduce some of those feelings of unease. Remember that children with autism typically don't pick up on all the social assumptions people typically make and will need help in "filling in the gaps".
Build in sensory breaks as needed. The use of sensory experiences (such as sand play, bean bags, bubble tubes etc.) can help to re-focus a child and reduce their anxiety. Sometimes a few moments are all that is needed for the child to refocus themselves and work at lowering their anxiety level.
Provide a known and trusted adult to act as a mentor. Meeting regularly to discuss and unpick challenging social situations or misunderstandings can be vital in allowing the child to understand and "move on".
Teach and use a visual way of identifying the child's anxiety level (such as a ten-point scale with pictures). At first it will be used with an adult but the long-term goal is for the child to use the scale themselves to pre-empt their anxiety and to put in place strategies themselves.
Remember that anxiety is a physiological response to worries or fears and time is needed to bring the body's system back to a state of "normalcy" if the anxiety bucket significantly overflows. Typically, it takes around 45 minutes before this happens.
A "Worry Monster" doll can be an effective method of articulating, labelling and dealing with worries.
Relaxation and mindfulness strategies can be highly effective in providing a physical relief from the effects or build-up of anxiety. Try: relaxkids for some resources.
Sensory activities such as blowing bubbles can help regulate children and teach control of breathing while occupying the mind.
Have in place a box of repetitive tasks (such a putting pegs on a string, picking up rice with tweezers etc.); such repetitive tasks can re-set the busy mind.
Trace a labyrinth with the finger (have some ready) or mentally walking through one has been found to calm a troubled mind as it does not require decisions or have dead ends like a maze. Drawing a simple unicursal labyrinth is calming in itself.
Really good sleep routine and plenty of physical exercise.
Put in place a predictable routine (such as visual schedules and calendars at home that indicate home and school days with photos of who takes and collects from school where transitions are difficult) to provide explicit reassurance
What's available in the local area?
Support groups for parents and carers
There are lots of groups and activities open to any child or young person who has a special educational need and/or disability. Families can access these groups and activities via the link below:
Information, support and advice
Autism West Midlands are a leading charity who offer support for those with Autism through training, residential support, community support services, community supported living and offer an information helpline. 
Child Autism UK helps children with autism achieve their potential. Providing services to enable children to overcome difficulties with communication, learning and life skills and give families the techniques and strategies to cope with autism.
Support, advice and services for children with autism - Child Autism UK
The National Autistic Society offer advice and guidance on a wide range of information relating to autism – from what autism is, to diagnosis, to socialising and relationships.