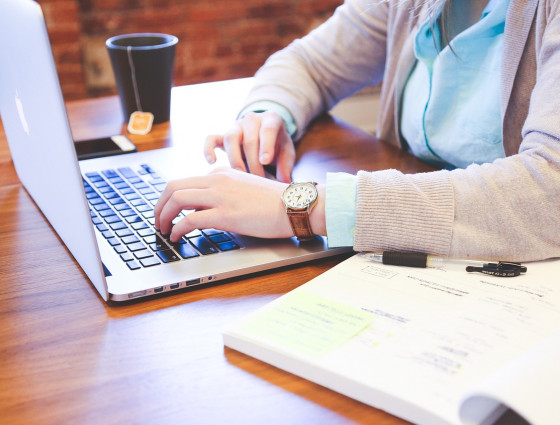 Graduate Development Programme
Grant support up to £6,250 is on offer to Worcestershire SME's to help part fund a new graduate position for recent local graduates.
The Graduate Development Programme aims to improve business productivity, enable knowledge and skills transfer and increase employment opportunities for graduates, and postgraduates, whilst retaining their talent for the benefit of the local economy. 
The grant on offer is provided over a 6-month period.
About the grant
the grant will cover a 6-month period and be 50% of the gross graduate salary over that period up to a maximum of £6,250 with the remaining salary costs to be provided by the SME
the grant will be paid retrospectively on a quarterly basis
the grant is available to appoint those who fully graduated in 2020, 2021 or 2022 and not for those on a work placement as part of their ongoing university studies
job opportunities must be advertised and filled following application and the award of the grant
it is expected that the appointed graduate will be a current Worcestershire resident or a graduate from the University of Worcester
employers are responsible for the process of the recruitment and selection themselves
How can a graduate benefit your business?
to help with growth, if you're looking to develop and grow your business hiring a graduate could be a great solution to your business
new perspective taking on a graduate help your business to see things in a new light
enthusiasm and drive having studied for many years, many graduates are eager to put their studies into practise
raise the profile of your business offering a competitive role with a well-run scheme can help attract other talent to your business
helps create a diverse workforce,innovative and new ideas can flourish with having a diverse workforce
Eligibility
Eligible applicants at which the graduate will be based must be in the following sectors:
manufacturing (including science and medical, food and drink)
information technology (cyber security/digital and creative)
professional business to business services – to include architects, accountants, marketing consultants, engineers, chartered surveyors, IT consultants, corporate lawyers, and scientific advisors (excludes intermediaries and brokerage services)
agri-technology
construction
transport and logistics
tourism eg. Hotel Trainee Manager and Marketing Assistant
Businesses must also:
have a Worcestershire business address
be a small/ medium size enterprise (SME's) up to 250 employees
be a limited company, a sole trader or partnership (trading over 36 months)
What businesses have had to say about the programme
Qcom found the graduate scheme a huge success
"The grant received from the here2help programme, enabled us to have the confidence to recruit two graduates. Great businesses are built on talent, and we are excited about the positive impact both Annabel and Dan will give Qcom as we build the business into the future."
Real World Consultancy have found the opportunity of the support has enabled the business to grow and take on member of staff.
'It was a big deal for me to be able to employ someone earlier than I was financially able, to really give focus to the role of applying for and managing tenders."
Autograph Events case study
Local business given lifeline thanks to Worcestershire County Council grant
An event management company in Worcester has received grant funding from Worcestershire County Council's Here2Help Business Programme.
Autograph Events was decimated after losing every single one of its bookings for the whole of 2020 within just a few weeks. To save the business, the team had to diversify and pivot their business model completely by moving all services online, which required essential funding.
After reaching out to Worcestershire County Council, the business was awarded two grants which allowed them to support the development of the business and safeguard jobs. They have also been able to hire a local graduate, who is now managing the online events full-time.
Victoria Jenkins-Leigh, Managing Director of Autograph Events, said:
"The Here2Help Business Programme has been essential in helping us safeguard the business. In the past two months, we've won three new clients and we wouldn't have achieved this without the support.

"We've also been able to employ additional staff to manage the growth of the business and focus on the new digital world that we find ourselves in."
Based in Worcester, Autograph Events is an events company with extensive experience in planning and delivering a range of B2B events for clients both nationally and internationally.
Autograph Events prides itself on having a deep understanding of the hospitality and travel industry, with an aim to help businesses minimise costs and save time when planning events, with state-of-the-art technologies and a global network.
Worcestershire County Council's Graduate Development grant was set up in response to the pandemic to improve business productivity and increase local employment opportunities. 
DronePrep case study
University of Worcester graduate Emily Bratt has been offered a new role with local Malvern technology start-up business DronePrep
Emily earned a first-class degree in geography and has been hired by the firm based on the Malvern Hills Science Park.
DronePrep offers technology and consultancy services to allow drone pilots to search for landowners to find places to fly responsibly.
Despite needing Emily's skills, the DronePrep team could not afford to employ her full-time until they discovered Worcestershire County Council's Here2Help Graduate Development grant.
The company was awarded grant funding which has resulted in Emily being offered a full-time position that involves working on several projects for NHS medical drone delivery trials throughout the Covid-19 pandemic.
Claire Owen, co-founder of DronePrep, said:
"We knew Emily would be a valuable asset to our company but as a very early-stage start-up we wouldn't have been able to offer her full-time employment without the support from Worcestershire County Council."

"Emily is a perfect fit for our company, and we are incredibly grateful for the timing of the grant."
DronePrep is currently involved in numerous ground-breaking projects that will involve working with some of the leading industry specialists in a fast-growing sector.
Fresh Nous case study
Fresh Nous accelerate company growth through the employment of a new graduate, resulting in the expansion of product/ service range
Fresh Nous are a customer experience-led marketing agency who work with clients across the UK and across a wide range of sectors. The company helps businesses to better understand their customers' journeys and their needs through insight and analytics. Fresh Nous help businesses to make customer led decisions, creating the right content and connecting with customers more effectively. Some of the services Fresh Nous provide include company brand strategy, customer contact strategy support and customer experience (CX) audits. 
During the pandemic Fresh Nous had to make changes to their ways of working and faced the financial insecurities that many businesses shared. They also had clients who were struggling so Fresh Nous supported them by offering some additional support. Celia – a fellow founding director – felt that the main impact the pandemic had on Fresh Nous was a lack of confidence to invest in recruitment. If the pandemic did not occur, this was something the company may have done. 
Celia mentions the motivations for joining the 'Here 2 Help' programme was two-fold. Fresh Nous were slightly apprehensive about investing in recruitment in a challenging economic climate it being a need for the company. Therefore, the offer of some financial support on the programme was appealing in that it would off-set some of the risk involved in total financial investment. The second motivation for joining the programme was to open up opportunities for Fresh Nous to work with younger people who were at the start of their marketing careers.
This was found to be 'really important' to Fresh Nous. 
"Certainly, over the course of the pandemic, people coming out of university who have worked hard to get their qualifications, would really struggle to get into entry level positions. So supporting a graduate was important to us"
Fresh Nous received grant support on the programme which provided 50% of funding for a graduate to join as a member of the team. Celia said that the process of receiving the financial support and getting the graduate to join the team was 'very easy' 
Celia believed the management and delivery of the programme was straightforward. She felt the guidance on completing paperwork for the grant application was clear and any questions they had were answered fairly quickly. 
"We haven't had much contact with the programme team because the process has been really easy."
Celia felt that the quality and appropriateness of the support was 'excellent'. 
"The graduate was able to access some training resources and the programme team checked in with us to discuss the graduate's progression. I definitely felt like they were there to help us when we needed them."
Having a fully qualified graduate as a new member of the team with the appropriate background and training was very helpful to Fresh Nous as they were able to add a headcount to the team at a time when they were risk averse. 
"The graduate, with the help of the programmes training opportunities, was able to hit the ground running quite quickly in terms of running campaigns and looking after clients."
Celia says that the company has been able to take on a graduate about a year before they felt they were financially in the position to do so. 
The graduate had much experience within various digital fields which meant that the Fresh Nous were able to increase their digital offerings. It helped to expand on the services they provide. 
Celia believes Fresh Nous would not have been able to recruit another member for the team in the same timeframe without the support from the 'Here 2 Help' programme. 
The support available on the programme, the financial assistance and the management of the programme exceeded expectations. Celia at Fresh Nous found the opportunity refreshing as a small company that it was easy to access this level of support. 
In the future, the team at Fresh Nous plan to continue growing the company. They hope to add another member to the team shortly, continue to attract clients and grow the portfolio of products/services they provide. The company plans to offer more of their services in-house and rely less on outsourcing support. 
Celia suggests the continuation of support for the graduates from the programme as she feels it can sometimes be a risk for small companies to employ graduates. So having a scheme where graduates can receive on-going access to training resources would be helpful.
Telecetera case study
Malvern company connects with regional graduates via Worcestershire County Council initiative
Based on the Malvern Hills Science Park, Telecetera has been providing IT solutions to companies for over a quarter of a century. The company supplies its 'Connect' mobile workforce solution to a range of global end-users, covering industry sectors as diverse as retail and mining, via social housing, telecoms, and utilities and highways. Integration of the Connect system helps companies manage their mobile workforce more effectively and efficiently, providing clients with a real-time view of workforce activity, bringing cost savings through improved
scheduling and routing, reduced travel costs and improved control of van stock and supplier orders.
Having been acquired by Koios Group in late 2019, the company was looking to recruit additional IT expertise to bring a fresh outlook and ideas to its product development activities. Such recruitment plans, however, were brought to a standstill by the onset of Covid-19 and its associated lockdown restrictions. Taking up the narrative, the company states that:
"We were planning to bring in some additional expertise and, having a good relationship with the University of Worcester, we were looking to recruit a graduate. These plans were somewhat disrupted by the Covid-19 situation and the resulting economic uncertainty which, as with many regional companies, has negatively impacted recruitment plans. We took the decision to examine regional support options and that was when we discovered the Here2Help Programme."
Worcestershire County Council's Here2Help Business Programme provides a range of support to companies impacted by the Covid-19 pandemic, with one strand of support on offer being the Graduate Development Programme, a scheme developed through collaboration between the Council and the University of Worcester. The Programme aims to support Worcestershire SMEs to recruit recent graduates who are either Worcestershire residents or graduates of the University. 
Interested companies can post opportunities on the University's myCareer portal and get access to students who have graduated within the last couple of years. A good example of partnership working between the Council and the University's Careers Office and Business School, the Programme aims to increase knowledge and skills transfer and improve business productivity, whilst also ensuring talent is retained within the County by increasing employment opportunities.    
Facilitated by Here2Help support, Telecetera was able to bring on board a high-quality graduate (First-Class Honours degree in Computing) at a time when economic conditions meant regional companies were not actively recruiting. Telecetera has developed a roadmap of activity for the next 12 months, focusing on software development that will enhance the functionality and effectiveness of the Connect mobile workforce solution, improving company performance and providing competitive advantage going forward: 
"Via the Graduate Development Programme strand of support, Telecetera was able to recruit a talented and enthusiastic individual who will directly contribute to the product development plans of the company. Such business support is highly beneficial for regional SMEs at the best of times - current conditions make it invaluable! We look forward to continuing our relationship with Worcestershire County Council, benefiting from the support available to regional SMEs and maintaining our contribution to the regional and national economy."