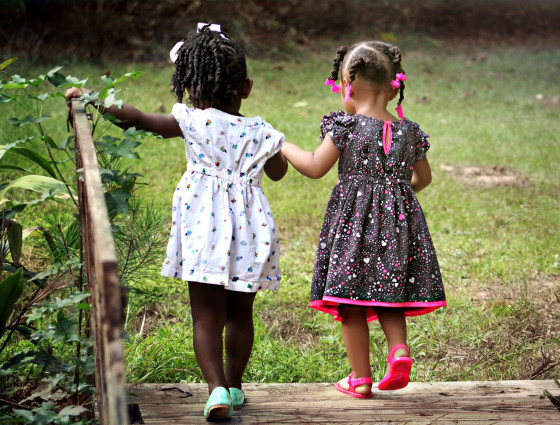 Pre-school forums
These are set up to discuss the needs of your child if they have a special educational need.
If your child has a special educational need they may be referred to a pre-school forum. These forums meet in Kidderminster, Redditch, Worcester and Evesham and will discuss the needs of your child.
From the term following their third birthday, all children are entitled to up to 15 hours of free childcare a week in a registered setting. Some children aged 3 and 4 will be entitled to 30 hours of free childcare per week.
Find out more information on free childcare
Worcestershire County Council also has some specialist provision for pre-school children with severe and complex needs. The pre-school forum is able to make recommendations to allocate your child one of these specialist placements; depending on further assessment and whether there are places available.
What does the pre-school forum do?
The jobs of the forum are:
to bring together key local professionals and agencies with you and your child
to clarify the nature of your child's special educational needs by using a variety of different assessments carried out by lots of different professionals
to identify and plan for any children who may need extra Early Years provision
to help send information to the school your child will be going to; to make sure they have a smooth transition from pre-school to school
to identify any children with severe and complex special educational needs who may need an Education, Health and Care Plan or extra support when they start school
 
Who may be involved in discussions?
The forum is chaired by a Team Manager from Worcestershire Children First SEND Services. The following professionals either attend or send in feedback for the forum:
community paediatrician
speech and language therapist
physiotherapist
occupational therapist
staff from local child development centres
area special educational needs coordinator (SENCO) and/or SENCO support advisors from the Education Services Early Years Inclusion Team
physical disabilities team
social care
specialist teachers from Worcestershire Children First Support Services – including hearing impairments, visual impairments and complex communication difficulties/autism
representatives from special and mainstream school early years settings
Your involvement
Children may be discussed in three ways at the Forum:
the first discussion is an "early alert".  The Local Authority will write to you to seek your views prior to the Early Alert discussion. The professionals who have brought the child's name to the Local Authority's attention will also give your views, following their discussions with you about the referral
at following reviews of your child's progress, your views will be given to the Forum by the professionals directly involved with your child after you have discussed your views with them. Your views will also be sought by the Local Authority via your child's setting when review paperwork is sent to them (approximately every six months)
for the small minority of children who may require a Statutory Assessment, the Local Authority will seek your written views prior to a discussion about the need for Statutory Assessment, such as an Education, Health and Care Needs Assessment.
Feedback to parents will always be given following a meeting when their child has been discussed. This feedback may come from someone who is working with you and your child who has been nominated by the Forum to feedback – for example a Speech and Language Therapist. Alternatively, the Forum may ask the area SENCO or SENCO Support Advisor to feedback to your child's setting. The setting will then be responsible for feeding back to you.
How the information about your child is used
The Data Controller and owner of this information is Worcestershire County Council. The information that is taken will relate to your child's development and progress. This information will be used to:
tell your child's setting e.g., nursery about any recommended provision/changes to provision
tell any potential setting e.g., nursery that you have applied to about your child's needs to enable them to plan for them as they enter nursery
tell Worcestershire County Council in making funding allocations to your child's nursery for additional support for your child, if required
decide the level of support that your child will need as they enter school
tell your child's school about their needs and provision
Preschool Forum Survey
In June 2021 Worcestershire Children First reviewed the functions and impact of the Pre-School Forum; the process in which the local authority monitors children with SEND during their preschool education.
We contacted all professionals associated with the Forums, and parent/carers of children who were known to the Pre School Forum, asking a series of questions to aid our review and identify areas of strengths and areas for development.
We would like to thank all parent/carers and professionals who took the time to thoughtfully answer the questions posed in the survey.
The 86 responses have been collated into a development plan to support improvements in how the Pre-School Forum discussions, referrals and decisions impacts on children's early years education and holistic development. Download the Pre-School Forum document to see the actions and progress already made.