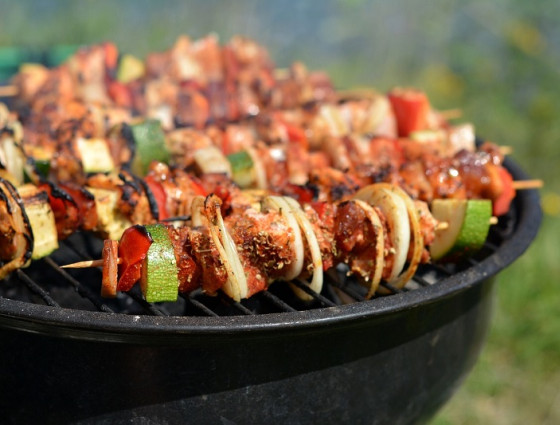 How to have a #SavvySummer
Summer is great time for picnics and BBQ's, but both can lead to wasted food. Follow our tips to help you have a #SavvySummer.
Summer is here so why not make the most of the sunshine and head outside for a relaxing picnic. We've found some great recipes for you to try.
It's also a great time to have a BBQ. 
Whatever you're planning on eating, try to store as much as possible in your freezer where it'll stay safe and ready for when you need it.
Follow these top BBQ tips from our friends at Love Food Hate Waste to save your food from ending up in the bin:
have one or two packs of each food chilling in the fridge and store the rest in the freezer
if you go through what's in your fridge, you can defrost extras in the microwave 
when storing in the fridge, check it's at less than 5°C, cover raw food including meat and keep it separate from ready-to-eat food
store covered raw meat, poultry, fish and shellfish on the bottom shelf of the fridge
ask your guests what they want before popping everything on the BBQ - better to cook what is needed, rather than cooking everything at once and being left with uneaten food
anything that's still uncooked at the end of the day can be frozen for later
if the food has already been frozen and defrosted, you'll need to use it within 24 hours or you can cook it into a meal 
Your chicken wings, sausages, steaks or burgers need to be defrosted thoroughly before cooking.  You can either defrost in the fridge, at the bottom, well wrapped the day before. The Food Standards Agency has plenty of guidance.