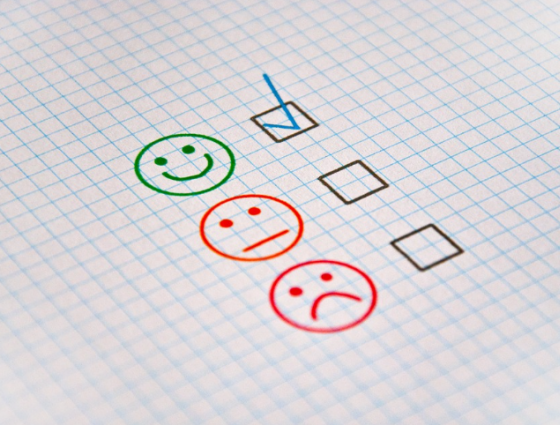 Adult social care compliments, comments and complaints
If you have a compliment, comment or complaint about Adult Social Care in Worcestershire we want to hear from you.
We want your feedback
You can use our form to tell us about something we did well, something that may have gone wrong or give us general feedback on the service you are currently or have recently received from Adult Social Care.  
Some things you may want to tell us about:
about any part of the service that we offer you  
if there is a service or assessment you think you need that we have not offered you 
if any action, attitude or behaviour of a member of staff has affected you, or someone close to you 
about any other matter reasonably connected with the exercise of the Council's social services function 
Other ways you can send us your feedback
If you are unable to complete the online form or want to request an accessible format of the form please call, email or write to us: 
Email: Representations@worcestershire.gov.uk
By post
You can write to us or download and send us by post the Adult compliment, comment and complaint printable leaflet
Worcestershire County Council 
Consumer Relations 
County Hall 
Spetchley Road 
Worcester 
WR5 2NP 
By phone
Or you can call us on: 01905 846365
Please note in most cases we can only investigate a complaint if you notify us within 12 months of becoming aware of the matter.
What happens when we receive a complaint?
After you have contacted us
we will acknowledge your complaint within 3 working days 
You will receive an email, phone call or letter to let you know we have received your complaint. 
we will then contact you to discuss your complaint 
This will include what outcomes you want to achieve, the best method of dealing with it, and timescales.
investigating your complaint
There are a number of methods we can use to try and resolve your complaint, including referring it to the Team Manager responsible for the service, holding a meeting to discuss your concerns and seek a solution, conciliation, or investigation.
If we have agreed a method of dealing with your complaint, but it becomes apparent that your complaint is more complex or serious, then we may suggest a better method to use. For example, if your complaint is referred to the Team Manager for a quick resolution, but it is found that there are some more serious aspects to the complaint, then we may suggest conducting an investigation instead to ensure that we deal with your concerns thoroughly and try to achieve an appropriate resolution.
We will keep you updated at appropriate intervals throughout this period.
Following the complaint
Once we have dealt with your complaint a response letter will be sent to you within the timescales agreed with you. If your complaint is more complex or regarding a Care Provider a report will be produced.
if you are unhappy with the outcome 
If after this you are dissatisfied with the Council's response to your complaint you can contact the Local Government and Social Care Ombudsman
Other ways to complain
You can discuss your complaint with your local County Councillor or MP.
Or you can go directly to the Local Government Ombudsman
Please note before contacting the Ombudsman they will expect you to have completed the statutory complaints process through Worcestershire Adult Social Care Services first.
For independent support and advice visit our someone to speak up for you page to find out more about independent advocacy.
Complaining about care you are receiving
We would normally expect you to contact your care provider to discuss your concerns in the first instance as each care provider has their own complaints process. 
If you are not satisfied with the response from the care provider or you do not wish to complain directly to your care provider please contact us using the details in the sections above. 
Finance complaints
If your compliment, comment or complaint is in relation to finance e.g., your assessed client contribution rate please contact us.