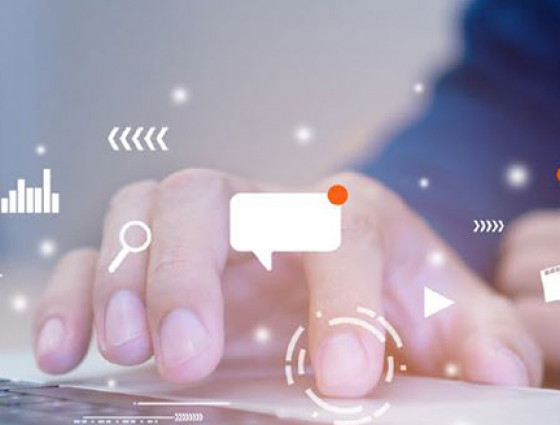 Our IT Strategy
Advancements in technology, together with the effective use of data, presents huge opportunity for the Council.
Our vision
Advancements in technology, together with the effective use of data, presents huge opportunity for the Council. Users of public services expect to access what they want 24/7, by a variety of digital means. Now is the time to redesign our public services around the customer experience, enabled by personal mobile technology and out of the box thinking.
Our design principles
standardising: data, IT policies, methods and supplier management
simplifying: IT strategies, business cases, procurement and IT architectures
sharing: information, skills, knowledge, delivery and best practice
putting customer value first
ensuring technology investment benefits our end customers
designing for security, flexibility and speed
engaging with the workforce and the culture
designing secure services from the customer perspective
building supplier and partnership collaborations based on shared values and trusts
co-designing secure services with customers and business stakeholders
embracing new and emerging technologies
aligning our IT investments with the Council's strategic priorities
connecting and collaborating securely with other in the public sector
being agile and user-centric
Our technology priorities:
Priority 1 - Cyber Resilience:
Ensuring the Council is secure and resilient to cyber threats, and confident in the digital world.
Priority 2 - Cloud:
Optimising the balance between on-premise, public cloud and hybrid-based services, whilst at the same time ensuring agility and security in our enterprise.
Priority 3 - Network:
Providing a comprehensive platform for our data, security and telephony infrastructure, ensuring that the network is positioned to support the Council.
Priority 4 - Identity Management:
Enhancing the security and user experience of our devices and systems.
Priority 5 - Service and Infrastructure Automation:
Using infrastructure automation to bring agility to both development and operations through use of scripting environments, as well as increasing service automation to drive efficiencies and improve customer service.
Priority 6 - Low Code and No-Code:
Investing in low-code technology and adopting an agile approach to software development.
Priority 7 - Application Portfolio Management and Rationalisation:
Rationalising our application portfolio and targeting investment to ensure resilient applications that maximise application availability.
Priority 8 - Information Governance, Data Management and Data Insights:
Creating an information and knowledge sharing culture, supported by strong governance, to enable us to work more effectively.
Priority 9 - Collaboration:
Equipping staff with a set of robust and well-integrated technology tools that enable secure internal and external collaboration.
Priority 10 - Smarter Working:
Embracing new processes, structures, technologies, ways of working, choice and flexibility to enable smarter working.