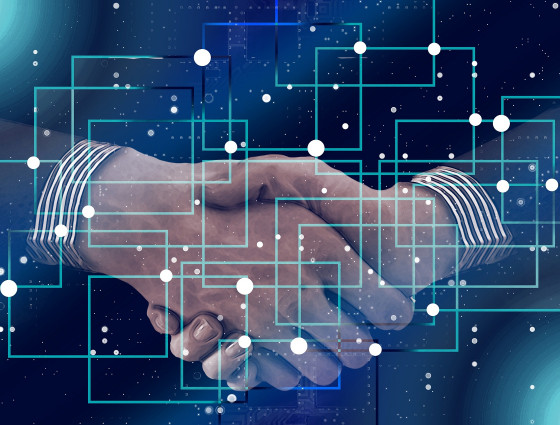 Digital Strategy
We want to make Worcestershire a place where staff members, people, communities and businesses can flourish digitally.
Our Vision
"We will use modern technologies to enable digital opportunity, fundamentally improving how we serve our customers and communities. Streamlining the delivery of our services so they can be provided in the most efficient and cost-effective way possible."
Digital is transforming everyday lives on a global scale and will continue to do so at an ever-increasing pace. The need to be better connected is changing what people want and need from Worcestershire County Council. People expect transactional services and information to be available through their own devices, 24/7 mirroring their experiences with on-line retail and banking.
Having access to the internet is now often described as the fourth utility –and is an important consideration for residents and businesses.
This means that digital engagement with the Council needs to evolve and expand from self-service to self-management so that customers are in charge; and can actively manage their own information and requests. Over 50% of transactions with Council customers are now undertaken on-line with high levels of satisfaction, making services more accessible and often improving the speed and efficiency of service delivery.
The Digital Strategy will:
support the Council to meet its challenging financial position by enabling better demand management
be a key enabler for transformation leading to; increased productivity, leaner service delivery & reduced silo working
enable the Council to evolve from traditional self-service to enhanced intelligent online services
focus on 5 priority areas which will enable us to become a "Digital First" Council
Priority 1 - Digital Workforce
Where we want to be:
Digitally trained and skilled workforce
An organisation that has digital embedded in its DNA and an established culture of "Digital First"
Encouraging equality, diversity and inclusion in the workplace by equipping staff with the digital values, skills and knowledge necessary to fulfil their potential.
A near paperless organisation that maximises the use of technology
Priority 2 - Digital Services
Where we want to be:
Increase in volume of online contact with focus on end to end self-service
Adoption of Government Digital Service Design Principles
A Digital First Council that has digital at the heart of its service design
Digital services and experiences to improve support in the community
Priority 3 - Digital Customer
Where we want to be:
Personalised information, advice and guidance based on customer interactions
An organisation that delivers a seamless experience for the customer
Digitally inclusive by making sure our customers have the right access, skills, motivation and trust to confidently go online
Promoting independence and wellbeing through the use of digital services
Priority 4 - Digital Data
Where we want to be:
Joining up data sets to provide a single view and use standardised data sets
Embrace sharing data where it benefits other services
Use real time data for improved service delivery
Meet the challenges of digital preservation, ensuring continued access to digital information in the future
Priority 5 - Digital County
Where we want to be:
Innovative in our use of technology to create smart buildings
Utilising smart devices, sensors and automation to improve operational efficiency
A leading county in the provision of digital connectivity infrastructure to support communities and local businesses
Using modern technologies to enable digital opportunity