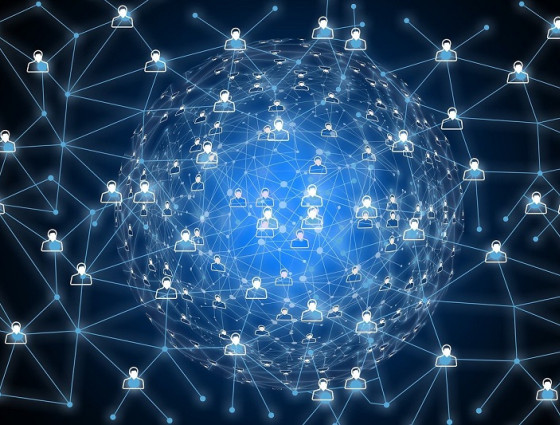 Expanding Worcestershire's Digital Infrastructure – how may this affect me?
Improving digital connectivity is a key ambition of both central and local government.
Improving digital connectivity is a key ambition of both central and local government. Worcestershire County Council's aim for its residents, business and those visiting the area is to become a leading digital county supporting people to take advantage of better connectivity at home, at work and on the move. This aligns with our Corporate Plan, Shaping Worcestershire's Future 2022 to 2027, which explicitly states that the Council will support investment in broadband and mobile digital infrastructure, specifically to provide gigabit capable broadband connectivity to 90% of our homes and businesses in Worcestershire by 2027. 
Building the broadband networks to achieve these targets and deliver the economic benefits will require an element of disruption such as roadworks, traffic management or road closures. Most operators will utilise existing, in whole or in part, Openreach infrastructure when building their network, however parts of their network will require new underground routes or an overhead pole network to complete their build. New telegraph poles are typically built in areas where the existing underground network is not suitable or currently is 'direct bury' armoured cable. Nationally the old copper network is being phased out over the coming years (Digital telephone switchover) and therefore if you want to retain a landline or fixed broadband you are likely to need a new connection.
The Council's Digital Infrastructure and Connectivity team and Highways team are already working closely with the commercial operators and their agents to minimise the impact on Worcestershire's Highways, businesses, and residents.
The main telecoms operators, both broadband and mobile, hold Code Powers, which enable them to deploy their network under the Electronic Communications Code. It is important to note that Telecommunications Providers have a statutory right to install telecommunication infrastructure / broadband apparatus as it is classed as permitted development, and therefore no planning permission is required to install broadband equipment, including the overhead network, when underground is not practicable. The code also covers the process on private land, with residents or businesses with concerns encouraged to refer to the code or seek advice if necessary.
Frequently asked questions
Are suppliers adhering to the required legislation?
The main Telecoms operators, both broadband and mobile, hold Code Powers, which enable them to deploy their network under the Electronic Communications Code. The code was brought in by the government to ensure that providers are empowered to build gigabit capable telecoms infrastructure at pace to achieve the government's aim of 99% premises having access to gigabit capable infrastructure by 2030 and prepare for retirement of copper networks in the next few years.
Do telecoms operators have the legal power to 'do what they like'
This is not the case. The Electronic Communications Code legally allows listed network providers, to place mobile masts, poles, and other broadband apparatus on public land, providing:
the Local Planning Authority is notified accordingly 
installation is justifiable over sharing existing infrastructure or being underground
it does not cause an access issue, for example, reduce the width of a footway below the minimum width or interfere with visibility splays at junctions
They have a statutory right as Telecommunications Providers to install network in the public highway. The code also covers the process on private land, with residents or businesses with concerns to be encouraged to refer to the code or seek advice if necessary. 
 
Will operators be reinstating all roads and pavements to their previous state?
Operators and their agents should re-instate roads, pavements, and verges to the required standard. If the condition of the re-instatement is not satisfactory, this can be raised with the operator. Failing that, any issues can be raised with the WCC Liaison Officers or the local Councillors. 
When digging up roads to install digital connectivity infrastructure, why can't telecoms operators undertake required works at the same time to minimise the disruption for residents?
Whilst it appears straight forward in theory, it is often impractical or, in fact, difficult to share road space and road closures between broadband operators or other utilities. Collaborative working is encouraged where possible to limit the amount of disruption caused. However due to the volume of work and several operators building their networks across Worcestershire, it is anticipated that there will be a level of disruption on Worcestershire's Highways. 
Do suppliers not need to consult with residents e.g. about new telegraph poles?
Erecting new poles, when justifiable instead of underground, is permitted development and planning permission is not required to install broadband equipment. Whilst it would be seen as good practice, there is also no requirement for any consultation or communication beforehand. 
Is planning permission not required when building the network / erecting telegraph poles?
Telecommunication infrastructure / broadband apparatus is classed as permitted development for electronic communications code operators, therefore no planning permission is required to install broadband equipment. However, a standard, 28 days planning notice ahead of the installation may be required, which operators should apply for as part of their standard process.
Why are operators putting up new poles?
Poles are already widely used to provide existing services and, wherever it is possible, existing duct-and-pole network is used to avoid digging and disruption for residents and businesses. But to reach some homes and businesses, new poles may be required as the only viable infrastructure solution.
New poles are generally required when, an operator is not able to use an existing duct. This is because they may be full, have a large number of blockages or might have collapsed. A duct might not be available as there is no existing network or the existing cabling is direct buried armoured cable. When digging a hole if a new duct network is not commercially viable or if existing poles in an area are already at capacity or are not suitable.
I don't want the telegraph poles. What can I do about it?
Telegraph poles offer a viable solution that will negate the requirement to dig up residents' driveways or land should they wish to place a full fibre order. The use of poles will reduce disruption and the time taken at the point of requesting a connection from one of the many providers. Occasionally, the operators will consult with residents about the location of the proposed poles, although they are not required to do so. However, if you have a justified concern such as the footway has been or will be reduced below the minimum width or that the pole interferes with a visibility splay then please notify the County Council.
Newly erected poles may devalue my property
It has been seen that good broadband connection adds value to a property. In fact, some sources suggest that poor connectivity could reduce the property value by up to 24%. Other sources suggest that good broadband helps with property value and is likely to help with selling the house as more and more individuals rely on digital connectivity for work, day to day living, and pleasure. Indeed, many residents who have been campaigning for better broadband across the county often state this as a reason to justify investment in improved broadband infrastructure. 
My current broadband is good enough. So, what are the benefits of this new fibre network?
Users are consuming more and more data every year, over time people are going to need faster speeds. Full Fibre is a future-proofed network that will provide enough capacity for decades to come. Residents can choose different speeds from different providers to suit their needs. Full fibre is also more resilient and reliable than the traditional copper-based network with fewer faults and the need for costly repairs. 
The importance of connectivity is only increasing as new technologies demand faster and more resilient connections. More people than ever are currently working from home and schools are increasingly setting homework online, meaning that reliable broadband is key for the whole family. Notwithstanding the opportunity to reduce commutes and thus irreversible damage to the environment.
Additionally, the old telecommunications copper network is in the process of being phased out and in order to retain a 'landline' or broadband, an alternative solution will be required. 
 
Why is there more than one operator building their network in my area
Some operators do have plans to build their networks in the same locations, for example, Pershore, Evesham, Malvern or Worcester. Multiple operators will provide choice and competitive broadband options for residents and businesses and ensure that the minimal number of premises are missed off when building in similar locations. These are commercial builds, funded by private companies, who choose where they want to invest. No public funding, through 'Project Gigabit' or the 'Voucher Scheme' will be invested in areas where there is either existing or planned gigabit capable broadband provision.