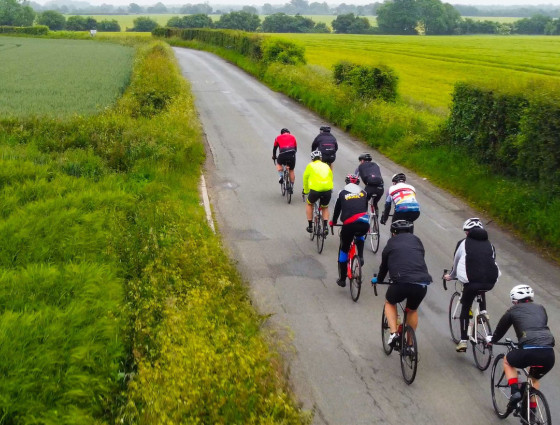 Cycling
People cycle for lots of different reasons.
The benefits of cycling
Some choose it because it provides a cheaper way of getting to work, whilst others enjoy the opportunity to spend time with family and friends.
Whatever your reason for cycling, by using the bike you could
save money as once you have bought a bike, the running costs are extremely low in comparison to the car
improve your health and fitness as regular cyclists enjoy a fitness level of a person 10 years younger - regular cycling also halves the risk of heart attacks and helps reduce risk factors like high blood cholesterol and high blood pressure
save time cycling offers one of the most reliable journey times day after day - in urban areas cycling often saves time as you can cycle past stationary traffic and for short trips it is often quicker than using the car
go where cars can't go as cycling is not only constrained to the road - cyclists are able to make use of specialist bike paths, shared use pathways and bridleways, all of which act as useful shortcuts
park easily as you don't need to worry about fighting over parking spaces or remembering to carry the correct change for the parking meter - cycle parking is free and conveniently located
go green by riding your bike you'll be doing your bit for the environment as cycling emits no carbon dioxide and helps to relieve traffic congestion
Walking and Cycling on the Malvern Hills
With steep climbs and views across Herefordshire and Worcestershire the Hills are an exciting place to cycle both on road and off road. Cyclists are welcome to explore the Malvern Hills and Commons on the bridleways that cross this landscape.  With over 56km of bridleways there are hilltops, wooded slopes and open commons to get to know.