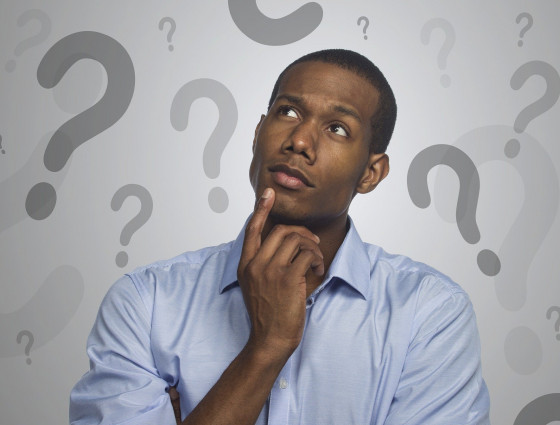 Fostering questions and answers
Who can become a carer?
We are seeking to recruit a range of families to join our community of experienced foster carers. We want to make sure that every child who needs to be placed is suitably matched with a family who can meet their individual needs. It is important for us to recruit foster carers who have a variety and breadth of knowledge, skills and experience, which will help them to meet the children's varied needs. We will work alongside you throughout the application, assessment and preparation to become a foster carer.
People who foster for Worcestershire Children First Fostering are all different. To become a foster carer for us;
you need to be over 21

can be married, single or in a partnership, including a same sex relationship

be of any ethnicity

be employed, self-employed, out of work or retired

you can be religious or non-religious

may be a person with disabilities

living in your own home or rented accommodation, but must have a spare bedroom available

have enough time to provide support and care to a child or young person
Do I have to have a spare room?
Children in foster care do need to have their own room so creating space for this needs to be considered. Although your children may be happy to share with brothers or sisters now and 'give up' a room for a foster child, this will often create a problem so is not advisable. Part of the assessment will be to consider your accommodation and a spare bedroom will be necessary when the child is ready to move in, therefore you need to consider how you can facilitate this in your home. There is one exception to this if the child you are caring for is a baby under the age of two. In this situation the baby is able to sleep within the foster carers bedroom until they reach two years old as a maximum age.
I am in my 50s am I too old to foster?
The youngest age at which you can foster is 21: this is a statutory requirement within the Fostering Regulations. There is no upper age limit. However you will need energy and stamina to keep up with the children or young people placed with you. People of all ages can, and do successfully foster.
Can I foster if I live in rented accommodation?
You can foster whether you are renting or own your own home. If you are living in a rental property you need to provide permission from the property owner that they are in agreement for you to foster within their property. Each foster child (dependant upon their age) will require their own bedroom, as it is important for each child to have their own space. During the enquiry stages a member of the team will visit you in your home and will assess suitability and safety of the property at this point.
I'm not married can I foster?
You can foster whether you are single, living with a partner or divorced. Previous partners were applicable will be contacted during a fostering assessment, if you have previously been in a relationship where you have parented together with a partner, we would seek a reference if suitable.
Can I foster if I'm in a same sex relationship?
Yes. Worcestershire Children First Fostering encourages anyone to consider themselves to foster. The process to be assessed as a foster carer is the same for everyone. Your sexuality, orientation or how you may identify will not have an impact on how you can support and care for a child.
Can I foster if I smoke?
Worcestershire Children First Fostering policy currently states that children under 5 years old or a child of any age with a disability, heart disease, glue ear or respiratory problems such as asthma will not be matched with a foster carer who smokes. Guidelines state that an individual cannot be classed as a non-smoker until they have been given-up for a minimum of 12 months. Children older than 5 can be placed in smoking households, but foster carers are required to smoke outside only.
Are there lots of checks?
We will carry out a variety of checks to ensure we do not approve people who have a history of violence, or convictions for crimes in particular against children – for example a full Enhanced Disclosure & Barring Service (DBS) check will be done. You will be required to also undergo a medical check to ensure you are fit enough to care for children. You need to be in good health both physically and emotionally to care for both yourself and a child. We will also contact any previous Local Authority where you have lived to see if you have had any any involvement with Social Services. If you have children living at home, we will obtain school references (and health visitor references). If you have ever worked with children or vulnerable adults, we will need a reference from each employer and we require a reference from you current employer. Ex-partner references will be sought if applicable. These checks may seem intrusive; however, they are essential and are statutory requirements – we must make sure that foster children are kept safe from harm whilst in our care.
I have no previous experience of fostering children does this matter?
No. Previous experience of fostering is not necessary nor are any formal qualifications, but knowledge and experience of dealing with children or young people is vital. This experience may have been gained from raising your own children, or indeed from working with children in an educational or childcare environment. As part of your application, you will be trained to develop the skills required to become a foster carer. Fostering is a regulated professional task and there is a lot of support and training available. 
Can I work and foster at the same time?
Yes. Just as long as you can provide time and space as these are important to a child or young person. We would expect a foster carer to be at home if they care for pre-school children. A carer would need to be available for school age children if they were ill and during school holidays. Foster carers will need to participate in meetings with social workers, attend training for their own development as well as other groups and events for additional support and networking opportunities, these typically take place during normal working hours. Therefore, whilst many foster carers continue to work part time, a full-time job would require you to have a flexible employer who understands your commitment to fostering.
If I already have children of my own, can I still foster?
We actively encourage people with parenting experience. Your children will be included in the assessment process, as it is the whole family who fosters. We recognise the benefit from living in a fostering household but also acknowledge that fostering isn't always easy. This will be discussed in your assessment, considered when matching children to your family and Worcestershire Children First Fostering offer additional support for children whose family foster.
Can I foster if I have a criminal conviction?
People with minor convictions can foster a child or children, but much depends on the seriousness of the offence, how long ago the crime was committed and how you have lived your life since. People with convictions for violent or sexual offences against children will not be considered as foster carers. Any person over 18 registered as living at a foster carers address is required to complete a DBS check as per statutory fostering regulations.
How long will the assessment process take?
Worcestershire Children First Fostering aim to complete the assessment in 16 weeks. These timescales can vary depending on a number of factors, like references and checks being returned on time and availability of those in an assessment. You will be kept informed about the progress of your assessment by your Fostering Assessing Social Worker throughout the process.
What are the main reasons I would not be able to apply to WCFF as a foster carer?
There are very few restrictions at the initial enquiry stage, although reasons may be identified at a later stage once you start the assessment process. Our priority is to ensure that you are able to provide a safe, secure, supportive and caring environment for the children and young people in our care, regardless of your relationship status, ethnicity, religion, employment status, age, sexual orientation or home-owner situation. However, we would not be able to consider you for fostering if:
you are under 21 years of age

you do not have the capacity to create a spare room

you or your partner has a criminal record for a violent or sexual offence against a child

you do not have the time to provide support or care to a child or young person
What if I decide that fostering isn't for me?
You can withdraw from the assessment process at any point, should you decide that fostering is not for you or your family. You can talk through any concerns you have with your fostering assessing social worker. Sometimes you may want to take some time to think things over before you progress to the next stage. The assessment process should be an open and honest discussion, so you should feel comfortable asking your social worker questions throughout.
What type of information will be asked of me/us during the assessment process?
The assessment is an evidence-based assessment called a Form F assessment the purpose of the assessment is to identify whether or not you are suitable to be approved as a foster carer. A wide range of subjects will be covered during this process for your social worker to gain a complete picture of you, your family and how you will approach the task of fostering. Some of the topics that will be covered will include Family life, your support network, education and employment, health, past relationships, parenting capacity and family history.
I've read the pack and done research, what's the next step?
If you feel ready to take the next step you can register your interest either by calling the freephone number: 0800 028 2158 or by completing the Register your Interest online enquiry form. The recruitment team will then be in contact with you and will be available to answer any questions or concerns that you may have. Alternatively if you just want an initial conversation about your suitability and to find out more please get in touch.