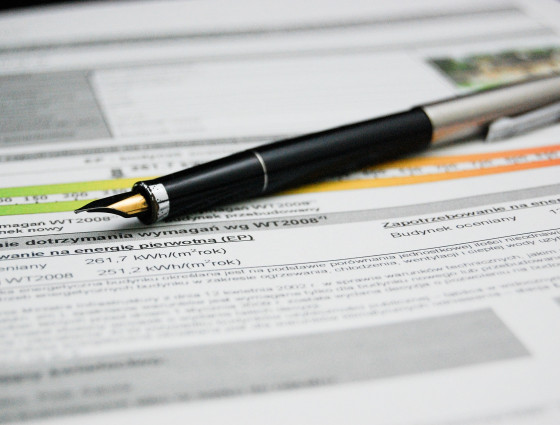 Business and contract opportunities
It is essential that we achieve value for money in all contracts.
What do we buy?
goods including the supply of any goods or materials such as catering, software and technology
works including the carrying out of a building, maintenance and engineering works
services including the provision of any services such as social care, advertising and insurance
It is essential that we achieve value for money in all contracts. However, this is not just about choosing a provider with the lowest price; we ensure that we achieve "Value for Money" which is the best balance between total cost and quality that enables us to meet the needs of our local community.
Corporate Procurement Strategy
Our Corporate Procurement Strategy outlines the vision our Commercial Team has set out to meet the Council's priorities to deliver the best outcomes for the Council and the benefit of residents, customers, and visitors of Worcestershire. This strategy will ensure that every pound spent will be effective and meet our vision.
Please read our Corporate Procurement Strategy for 2022-2025 (PDF)
Our tendering process
The contract value determines the type of procedure used:
| Contract Value | Procedure |
| --- | --- |
| £0 to £5,000 | At least one quote |
| £5,000 to £25,000 | At least three quotes |
| £25,000 - £181,302 (EU Threshold for Goods and Services) | At least four tenders |
| £25,000 - £4,551,413 (EU Threshold for Works) | At least four tenders |
| Above the EU Threshold(s) | EU tendering procedure |
Key documentation
Download Doing business with the Council presentation
Download Standard Terms and Conditions for the Supply of Goods and Services to us
Download Children and Young People and Adult Safeguarding Checklist
View the Council's Constitution, Appendix 8 - Contract Standing Orders, which provides a structure within which purchasing decisions are made and implemented. This ensures that we achieve and further our corporate objectives, use our resources efficiently and purchase quality goods, services and works.
GOV.UK - Disclosure and Barring Service
Key terms
Quotes are requests from us (the local authority) to you (the provider) for a quoted price for any given works, services or goods usually at low values.
A tender is a formal invitation to trade under the offered terms.
Transparency data
We have a commitment towards being transparent in regards to how our citizen's money is spent. To this end we provide transparent information on contracts over £5,000, payments to commercial suppliers with a value over £500, future planned contracts with an estimated value over £50,000 and information about payment performance.
Social value
For all major contracts let by the county council (those of more than £100,000 in total value) we will expect a meaningful contribution to our vision of social value in the county. The council has a statutory responsibility to include social value in its procurement. The Public Services (Social Value) Act 2012 requires the County Council (and all public bodies) to consider how the services they commission and procure might improve the economic, social and environmental well-being of the local area. The below guide contains useful information for prospective suppliers to consider when submitting a tender that includes social value. It includes a description of the sort of things we might look for in tender submissions as well as some links to useful resources and websites that suppliers may find of interest.
Be part of our supply chain
How you can be part of our supply chain: sub-contracting
You don't have to be a direct supplier to be part of our Supply Chain. Many of our direct providers (suppliers) use sub-contracting - in this case the sub-contractors are also part of our Supply Chain. We hold regular Market Engagement events at which many of the large providers who sub-contract attend. These events are a perfect networking opportunity for you to gauge whether you can be a part of the Supply Chain - all Market Engagement events are advertised on In-Tend so it is advisable that you register and look out for any events which may be aligned with your business offer.
You can also find various networking events on our partners Find-it-in-Worcestershire and Worcestershire Business Central's websites, many of these events are related to specific markets and can help in identifying sub-contracting opportunities for your business.
How we support local supply chain's and sub-contracting
Developing our local supply chains is paramount to achieving our objectives. Therefore, we will help develop our local supply chains by:
supporting suppliers in identifying local supply chain and sub-contracting partners
encouraging suppliers to take steps to make supply chain opportunities accessible to local organisations, including SME's
encouraging suppliers to communicate with their supply chain and their supply chain communicate with us
considering opportunities for smaller to medium to local businesses to be included in the supply chain
Payments to suppliers
Automated payment direct into your bank account (eg payment by BACS – Banker Automated Clearing Services) is Worcestershire County Council's preferred method of payment as it is cost effective, efficient and secure.
To apply for payment by BACS please download, complete and sign the BACS Payment Form (PDF).
Please scan and send to us or return it to the Revenue Officer by post.
Please contact the Revenue Officer if you have more than one vendor number or require further guidance.
Please try to make sure you have the following information available when calling:
Vendor Number (if known)
Name or Company Name
Address
Email Address
Bank/Building Society Name & Branch Address
Bank Sort Code (top right hand corner of your cheque)
Bank Account Number to be credited
Building Society Reference Number (if applicable)
Meridian Cost Benefit Ltd Letter of Authorisation
Purchase orders and invoicing
No Purchase Order, No Payment Policy
If you supply goods or services to the council you must not accept verbal or written instruction to supply goods or services from any member of staff unless they provide you with a valid purchase order number.
If you submit a non-compliant invoice, you'll receive an email advising you that your invoice is not compliant and that future invoices with no purchase order number will not be paid.
Council staff are required to issue you with a formal purchase order number for the supply of goods and services. If you do not quote a valid purchase order number on your invoice, we will contact you to ask you to provide it. The invoice will not be paid until this is supplied.
Please make sure you request a purchase order number from your Council contact when an order is placed. Co-operating with this policy is one of the best ways to ensure your invoice is paid promptly.
Purchase order numbers
Our financial system produces purchase order (PO) numbers in the format 'WCPOnnnnnnnn' e.g. WCPO12345678
Most PO numbers will look like this. Each order must be accompanied by a purchase order number supplied by a member of council staff. If a Worcestershire County Council employee requests goods or services from you without providing you with a Purchase Order number, please refer them to the policy. Do not accept the order until a purchase order number is provided.
Invoices
To assist with the processing of your invoice for payment, your invoice should contain:
your company name and address
your VAT registration number (if applicable)
invoice number
invoice date
valid purchase order number
customer's name this must be Worcestershire County Council
name of the service area requesting goods/service or council contact person (this can be found on our purchase order).
full description of the goods and services supplied
for each line item: quantity, description, unit price, net value, VAT rate, VAT value, line total
invoice totals: Net, VAT, Gross
where goods and services that do not have VAT applied to them - this should be shown clearly
To ensure the timely processing and payment all invoices should be sent electronically quoting a valid purchase order number.
Failure to do this may result in delays in processing your invoice and making payment to you.
If you have any questions about an invoice or about the No Purchase Order, No Pay policy, please contact us