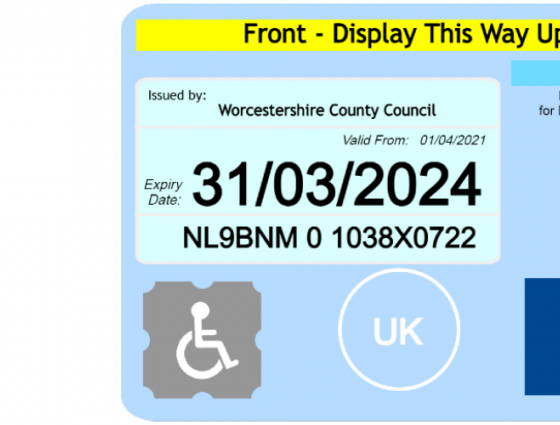 Apply for, or manage a Blue Badge
See what you'll need to apply, cancel, replace or change the details of a Blue Badge.
Apply for a Blue Badge
Important information
a Blue Badge is normally valid for three years and costs £10
you can apply for yourself or on behalf of another person;  please put the application  in the name of the person needing a Blue Badge
on receipt of all correct documentation, your application will be assessed within 20 working days
a badge holder may use it in any vehicle but the trip must be for the badge holder's  benefit only, whether they are the driver or a passenger
the badge can be used throughout Europe
---
Before you start your application, you'll need the following:
a passport style photo
your National Insurance number
proof of identification (for example a of copy passport, birth certificate, driving license); please do not send original documents
proof of residency (for example a copy of benefit award letter, Council Tax bill, pension letter); please do not send original documents
proof of eligibility (for example a copy of a full benefit award letter or any copy medical documents/letters you may have)
a debit/credit card to supply a payment of £10.
See or apply for disabled parking spaces in Worcester
---
Where can you park in Worcestershire?